Update 19 – October 2020
President's Message Zola Brown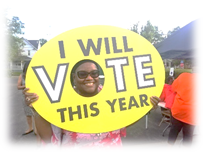 My favorite season has arrived – when tree foliage begins to change and the different colors on the trees are vibrant. The weather is a little cooler and a quart of apple cider has to be in the fridge. As we enter another season with hope for a better tomorrow, we must think about imagining new ways of doing things now that COVID-19 has caused us to socially distance and limit the time we spend together in person.
The virus and the cold weather cannot stop us from doing the 19th Ward Convention/Annual Meeting, which is a requirement in our bylaws. This year, it will be done virtually on Friday, November 20, 2020. Although there will not be any fancy desserts or pizza shared by the 19th Ward, there will be reflections on our year, elections, a brief business meeting, and more. We have a great committee this year chaired by Delegate Tyrese Bryant. I look forward to seeing you virtually.
After we put the garden flowers to bed and prepare for the cold weather, we still have a few tasks left to take care of for our neighborhood, such as completing the Census online by October 31, 2020 and Voting, starting in person on Saturday, October 24, 2020 at any unique location in the county. Of course, you can still vote on Nov. 3, 2020 but double check your polling location. If you would like to join the early voting motorcade with the League Of Women Voters to bring awareness to early voting, call the office to register or email 19thward@19wca.org. This will be a car parade in the southwest area and the line up will be at our office. We must stay politically educated and use our power at the polls. I saw this relevant quote/meme online, "You're just not political but your boss is, your landlord is, your insurance and electric company is, and every day they use their political power to keep your pay low, raise your rent, and deny coverage."
The COVID-19 pandemic has also increased challenges to our education system. Some students are back to school and many are home being taught virtually. We know the process is stressful and some families are struggling. Well the students at the U of R have reached out to the 19th ward and they want to help in any way they can, including tutoring our kids or to help our high school juniors and seniors with college applications and scholarships. I have asked the students to join us at our virtual Delegate meeting this month to provide details on this great partnership.
Let's not forget National Hispanic Heritage Month, September 15 through October 15, 2020, a time to celebrate culture, history and achievements. One of the ways you can celebrate is to support our Latino restaurants in the 19th Ward community, El Latino and D' Mangu, who have excellent food. Don't forget to wear a mask and practice social distancing.
Please continue to support the Westside Farmer's market every Tuesday and all our local businesses in the 19th ward. We hope our information through our weekly update, newsletter, and Facebook posts, help in some way.
Zola Brown, President 19th Ward Community Association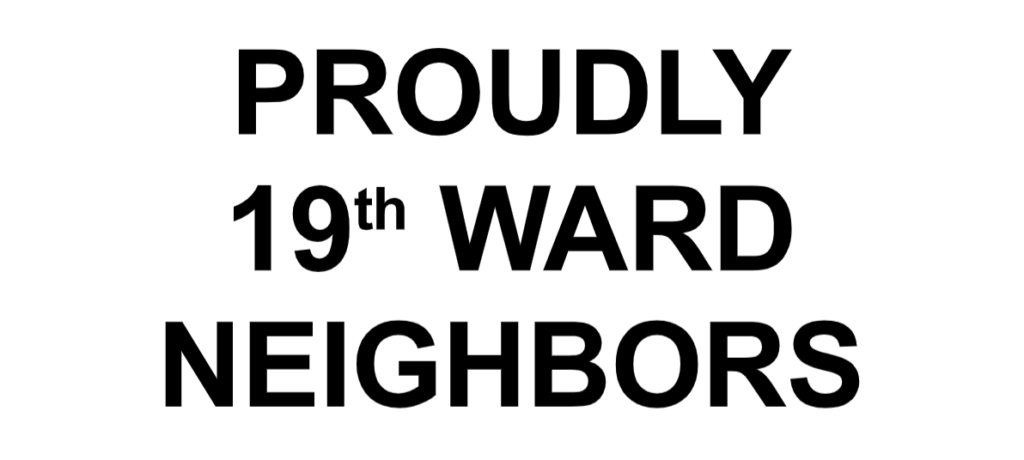 Laura Suda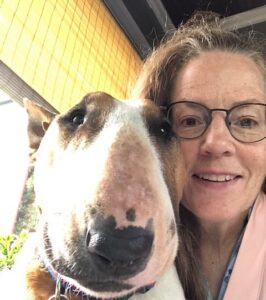 You might not know me, but chances are good you know my dog, Nessa! She is rather well-known in our part of the Ward which is Inglewood Drive near Thurston Road. Both my husband and I were born and raised in Olean, NY. After attending university (2 years at St. Bonaventure University where I studied elementary education and then transferred to SUNY College @ Buffalo where I majored in art; and SUNY @ Buffalo for him where he received degrees in political science, philosophy, and law), we stayed a few years in Buffalo before moving to Rochester for his employment. Our first year here we rented an apartment, but then decided to buy a home, choosing the 19th Ward because it seemed to fit our needs best.
When asked if I'd be interested in becoming a 15th District Delegate to the 19th Ward Community Association (it seems so many years ago!), I had no idea what a great organization it is. Raising 2 children and getting them to school and back as well as keeping up a big home, I was oblivious to what was going on in the 19th Ward. Being a delegate to the 19WCA opened my eyes to all the problems, activities, and concerns of my neighbors. I remained in the delegate role until a few years ago when I realized I wasn't able to provide the time required to be an effective delegate so I gladly gave that position up to Tyrese Bryant, the chair for this year's convention and an enthusiastic, young leader we need in the 15th District. Lisa Elim (my predecessor as delegate) and I are currently co-alternate delegates.
I have been active for several years in the Inglewood Drive Block Club and I remain as its secretary. The Inglewood Drive Block Club became well-known for our annual summer block party with live music, games and kids' activities, a fire truck, and a chance to meet our local police, along with lots of food and beverages provided by our great neighbors. We had some great times! We hope to revive that tradition next year, virus permitting, because we have lots of new neighbors we need to meet! The block club has also had beautification projects including free trees from the city for tree lawns lacking trees, and corner flower pots on each of our 8 corners from Spring to Fall. We have been able to finance the parties and beautification projects with the assistance of grants from the Rochester Area Community Foundation Neighborgood Grants Program as well as generous donations from our neighbors.
My husband and I are both retired now (he was a lawyer for a pre-paid legal services plan before he was self-employed and I worked in insurance and payroll over the years). After retirement, we had planned on traveling, but then the pandemic came and put those plans on hold. We have done more gardening this year as a result of the virus and my goal of turning the front yard into a no-lawn garden is getting closer to being met! Over the years we have had some of our gardener neighbors contribute plants, returning the gesture when we can. I like to think the front garden is a gift to our neighbors as well as our own personal enjoyment. To me, gardening is not work, it's therapeutic playing in the dirt.
After I retired, I started volunteering as a dog walker at Verona Street Animal Services. The organization provides a valuable service to Rochester and wants to become more of a resource for the community, providing food, blankets, supplies, and training help to foster/adoptive parents.
Over the years I have tried to instill in my children and my neighbors the need to accept everyone as human beings. We are all humans and very much alike, with small differences (who would want everyone to be and look the same? How boring!), but with the same needs and rights. We need to stand up for everyone's rights and strive for peacefulness.
Around the Neighborhood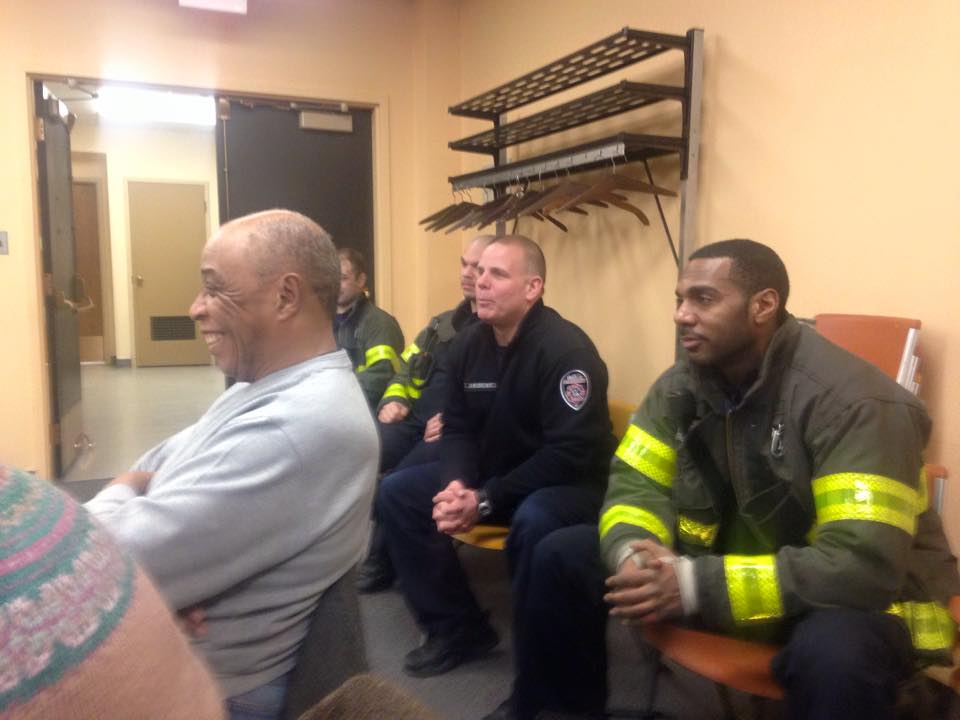 Truck 5 – Gardiner Fire Station is back home!
Truck 5 was organized in 1896. Its original firehouse, which it shared with Engine 13, was at 105 Genesee Street, near the corner of Clifton Street. Truck 5 and Engine 13 operated out of this firehouse together for 62 years. In 1958, new firehouses were being built, and the property was sold to St. Mary's Hospital. In that year, Truck 5 was moved to its new firehouse at 57 Gardiner Ave., which it was to share with Engine 18. In 1983, Engine 18 was disbanded, and the firehouse was reorganized as Quint and Midi 5. Midi 5 was closed in 2010, and the company came full circle and became Truck 5 again. The firehouse now houses 4 firefighters per shift, and 4 shifts rotate for a 24/7/365 operation.
In October of 2019, the Gardiner Ave. renovation project was begun, and Truck 5 was temporarily relocated to the Emerson Street firehouse. The Gardiner Ave. firehouse received, among other things, a more efficient HVAC system, a stronger floor, and higher overhead doors to accommodate larger fire trucks. Once the renovation was complete, Truck 5 moved back to Gardiner Ave. in September.
We at Truck 5 are happy to be back in the neighborhood, and proud to continue our long history of service to the citizens of the 19th Ward.
"Speaking for myself, I can't begin to tell you how happy and relieved I am to be back home again. I missed working in this firehouse, and in these neighborhoods, very much. I look forward to working with you for the safety and betterment of all who live and work in the 19th ward." – Captain David Yiannakos, Truck 5, Gardiner Station
Eddie the Barber Retires, Please Sign Card in 19WCA office
submitted by Mark Sweetland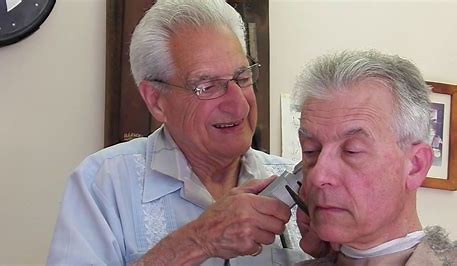 Eddie DiPonzio owned the 2nd longest-lasting business from the old days on Thurston Rd. After Crowley's, his shop had been here longer than anyone else. He had memories of all who lived in the neighborhood; he could tell you whose sister married the guy one street over, how many siblings Mike had, and where his dad worked. Such tidbits made getting a haircut at Eddie's even more of a treat. It was fun waiting as you listened, and seeing who you would meet.
His customers now also live in Gates, Greece, and far-flung outlying areas. However, they still always went back to Eddie's. So it is sad to see him leave Thurston. Everyone will miss him. But he has certainly earned it!
Please come in to the 19th Ward Community Association office, 216 Thurston Rd. (Tuesday-Friday 9:30-2:30pm) to sign a card wishing him well. We'll send it off on Oct. 16th. Wish we could have a party, but Covid-19 prohibits.
Check out the History Committee's video of Eddie the Barber!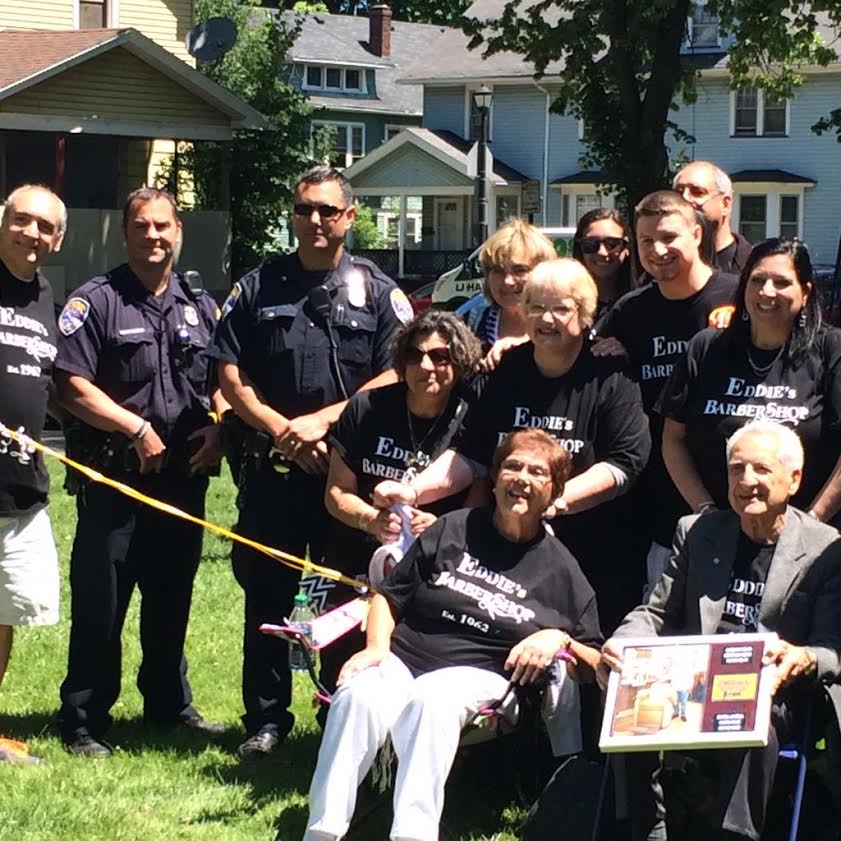 Voting and registration
Use Your Power at the voting polls
You still have time! Register to vote until October 9th.
Join the early voting motorcade on Saturday October 24th with the League Of Women Voters to bring awareness to early voting. Please call the 19WCA office (585-328-6571) to register or email 19thward@19wca.org. This will be a car parade in the southwest area and the line up will be at our office. More information to come!
Early Voting Dates & Times for the November 3, General Election:
Saturday, October 24, 2020 – 9am-3pm
Sunday, October 25, 2020 – 9am-3pm
Monday, October 26, 2020 – 9am-5pm
Tuesday, October 27, 2020 – 11am-8pm
Wednesday, October 28, 2020 – 9am-5pm
Thursday, October 29, 2020 – 11am-8pm
Friday, October 30, 2020 – 9am-5pm
Saturday, October 31, 2020 – 9am-3pm
Sunday, November 1, 2020 – 9am-3pm
Early Voting Locations:
David F. Gantt Community Center – 700 North St, Rochester, NY 14605
City of Rochester Recreation Bureau – 2nd Floor, 57 St Paul St, Rochester, NY 14604
Genesee Valley Field House – 1316 Genesee St, Rochester, NY 14611
Edgerton Recreation Center – 41 Backus St, Rochester, NY 14608
SUNY Empire State College – 680 Westfall Rd, Rochester, NY 14620
Town of Chili Senior Center – 3235 Chili Ave, Rochester, NY 14624
North Greece Road Church of Christ – 1039 N Greece Rd, Rochester, NY 14626
Marketplace Mall (North Entrance) – 1 Miracle Mile Dr, Rochester, NY 14623
Irondequoit Public Library – 1290 Titus Ave, Rochester, NY 14617
Harris-Whalen Park Lodge – 2126 Penfield Rd, Penfield, NY 14526
Perinton Square Mall – 6720 Pittsford Palmyra Rd, Fairport, NY 14450
Webster Recreation Center – 1350 Chiyoda Dr, Webster, NY 14580
Scout contributions at Rapids Cemetery Sept. 27, 2020
Thank you for the long-awaited help at Rapids Cemetery. We got the job done just in time. By next week the fallen leaves would have made the mulch transfer more difficult. The new grass plants might have dried-out. I was able to get the terrace garden watered after you left to help the new rose bushes and decorative grasses.

With your teamwork we added mulch to the garden and the raspberry plants. The mulch helped to make is easy to see where the raspberry paths are located.
We removed piles of vegetation debris that needed to be moved to curbside before bad weather comes. We removed pieces of broken glass and pulled-out some weeds. Busy day!

You were highly motivated. You were busy every moment. We got a lot accomplished on a surprisingly-hot late September day.

Thank you to scout leaders Mark Juba and Glenn Cerosaletti and the parents who helped make things possible. You were well prepared – submitted by John Curran
19th Ward Community Cats
The 19th Ward Community Cats is a volunteer group working to improve the quality of life in our neighborhood by:
Addressing the needs of our feral, abandoned, and stray cats by Trap, Neuter, Vaccinate and Return (TNVR)
Reducing our outdoor cat population through TNVR
Advocating for responsible pet ownership and spay/neuter
Fostering good relationships between cats and people
The compassion of our 19th Ward neighbors is evident in the number of people that feed our community (aka stray) cats. While trapping last week a resident shared with me that she was feeding a mother cat and her kittens. I thanked her for her kindness, but she quickly said that she doesn't even like cats. She said she is just human, and had to help a nursing mother cat out. Our group hopes to make the relationship between cats and caregivers fulfilling. It is a reciprocal relationship in which feeders, neighbors and cats benefit.
Our group asks that if you feed community cats, you partner with us to keep them healthy and stop them from multiplying. Our group will safely trap the cats, get them spayed or neutered, vaccinated and then returned to their home turf. Feeders help because regular feeding provides specific times and locations to trap and release. TNVR allows the populations to stop growing and the current cats to live healthier lives. Males stop fighting and spraying. Females don't have 2-3 litters a year. Cats live in groups called colonies. Once TNVR'd, the colonies maintain their size and don't allow new cats in.
That is one of the reasons it is so important to NEVER abandon a pet cat. They face colony cats that make it difficult to find food, they have no shelter, are lonely and hungry. A cat has to catch at least 8 mice a day to meet the caloric intake necessary to live. I don't know any cat, and I have met many, who could do that. These abandoned cats often get hit by cars, die of starvation or sickness. They're almost always very afraid as they no longer trust people. If not spayed or neutered, they have kittens who lead difficult, short lives.
Spayed or neutered colony cats, cared for by feeders, can learn to trust humans once again and at times, be adopted out.
Due to the pandemic, our clinics were closed during the most crucial time of the year, spring, when cats often give birth. Therefore, we have numerous litters of kittens that need to be fostered. When we find kittens, we try to trap and socialize them.

Meet Nino!
He was brought inside with his 4 siblings and mom and will be ready for adoption soon through Four Legged Friends Adoptions. Please go to their website and fill out an application.
Lollypop Farm has been our main resource this year for vet care. Since they opened in April, we have TNVR'd 50 cats and reached out to provide support, adoption, or fostering to an additional 29 cats.
If you want to learn more about our group or volunteer trapping, fostering, transporting, fundraising, helping with our food drive , or a million other little things, please call the 19th Ward office 328-6571.
Thank you Meowy much!
Robin Glenski
News from City of Rochester: Public Market
Huge news: The International Plaza opens this Sunday, October 11! The International Plaza is an exciting City initiate to develop a new Latin-themed market and event space on North Clinton Avenue. This plaza will provide a community gathering space to celebrate and build on the arts and culture assets of the surrounding neighborhood. It will be a place for entrepreneurs to envision their businesses and sell their products in a low cost, low risk, flexible environment. This marketplace will serve as an incubator for neighborhood economic development and celebration of local talent and flavor.

The International Plaza will be a seasonal market open April through December. It will kick off this year on the following dates: Sundays, October 11, 18, 25 and November 1 from 1-4 pm. In spring 2021, it will reopen on Sundays afternoons and Thursday evenings.

Vendor spaces are still available for fall dates!
Visit: cityofrochester.gov/internationalplaza for the application!
Cooking in the 19th
Recipes for the fundraiser continue to come in – keep them coming! Deadline is October 15th. Thank you all in advance for helping to move this project forward. You can email our office manager, or submit your recipe with this form!
Shredfest 2020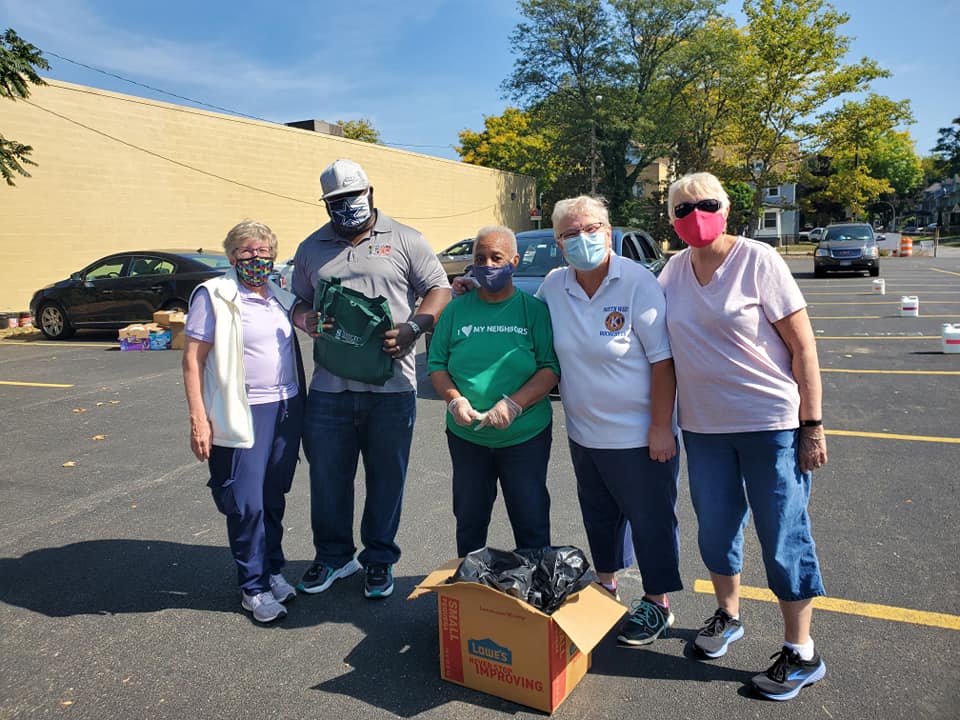 The Kiwanis Club fundraiser (Shredfest 2020) was a great success because of all of you! We want to thank everyone for your support and the Kiwanis Club for the nice recycled bag we all received. It was a great service to the community.
Last date is Tuesday October 13th, 4-7 pm.
Events Updates
Delegates Council – now via Zoom!
September 10
October 8
November 12
December 10
Check upcoming issues of Update 19 for more information about our fall events!
Committee Information
Reach out to our office manager if you would like to get involved.
Delegates Council
Delegates Council will meet virtually on October 8th at 7pm
Garden Committee
The Garden Committee is enjoying seeing your beautiful gardens bloom.
Communications Committee
The Communications Committee is in search of a new chair. We are also very interested in some help working on the newsletter if anyone is familiar with WordPress or willing to learn!
Housing Committee
The 19th Ward Housing Committee will meet the third Thursday of each month at 1 pm when we are able. Please get in touch with our office manager about how we'll meet during social distancing. Our meetings generally last about an hour. A City representative from Buildings and Code Enforcement attends to work with us on specific properties, concerns/issues, code enforcement, etc.
Schools Committee
The schools committee is continuing to meet and will keep us updated on the good work they're doing.
Other news
Complete Census online until October 31, 2020
Delegates are currently holding district meetings.
Please join in and share information regarding our neighborhood.
Annual Convention
Plans are being made for our Annual Convention to be held November 20, 2020 – we'll keep you posted!
Free Meals
First Come First Served! 40 lbs. Farmers to Families Food Box is being held at Restoration Church of God, 595 Frost Ave., 10-12pm Thursdays, October 8, October 15, October 22, October 29 – No qualification to receive food – Everyone is eligible.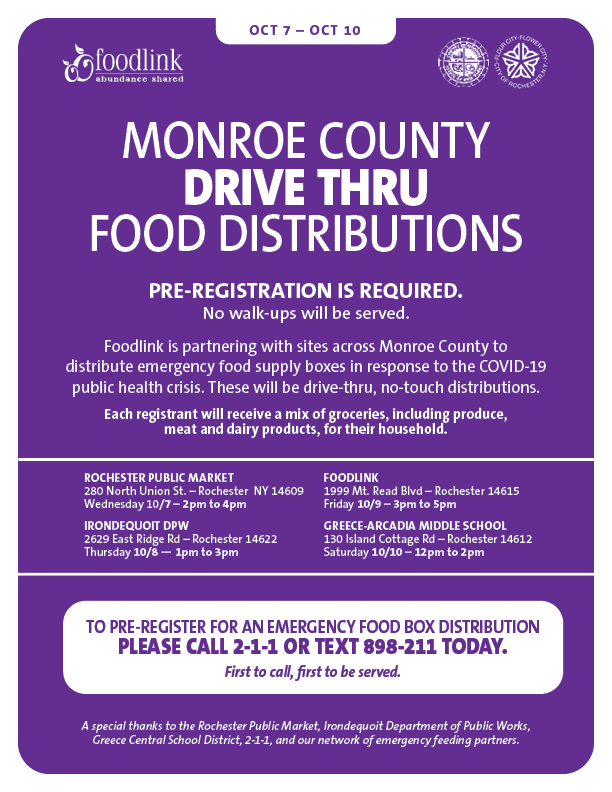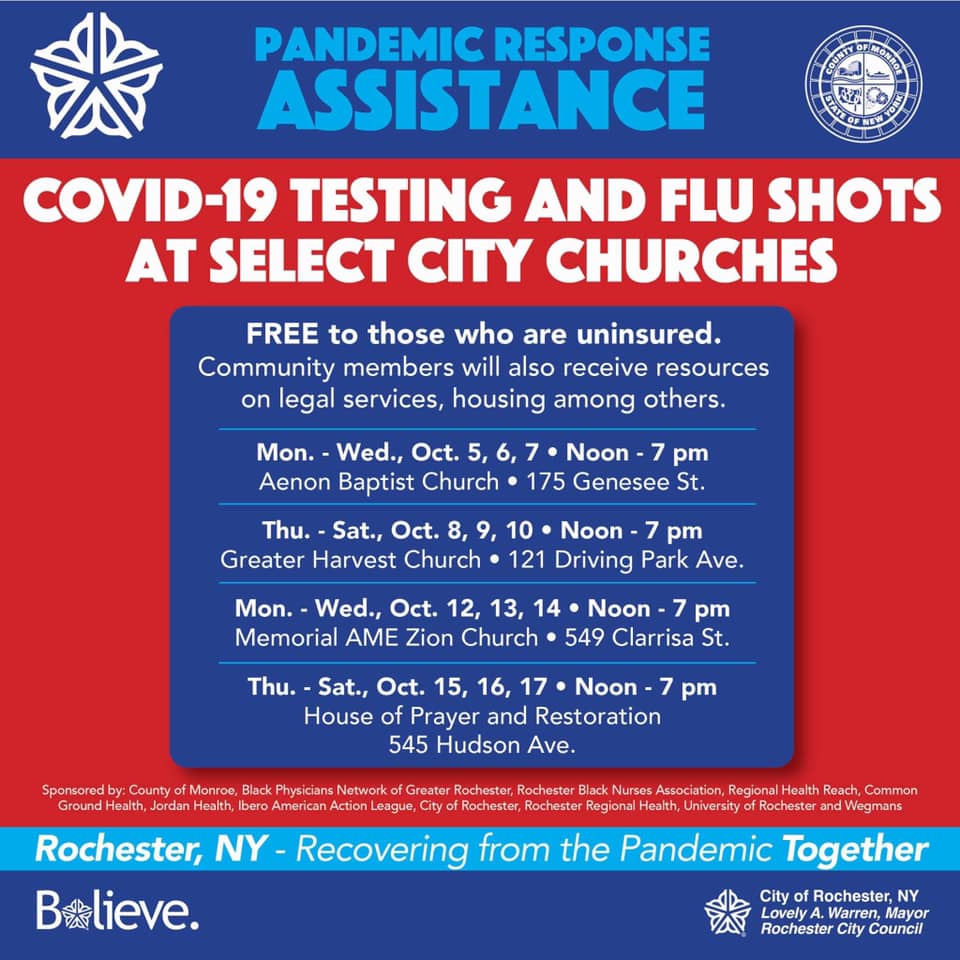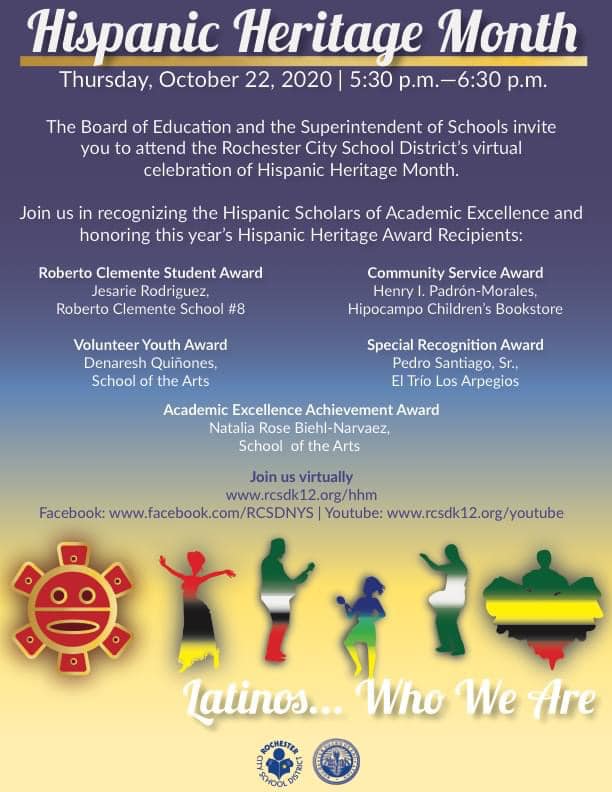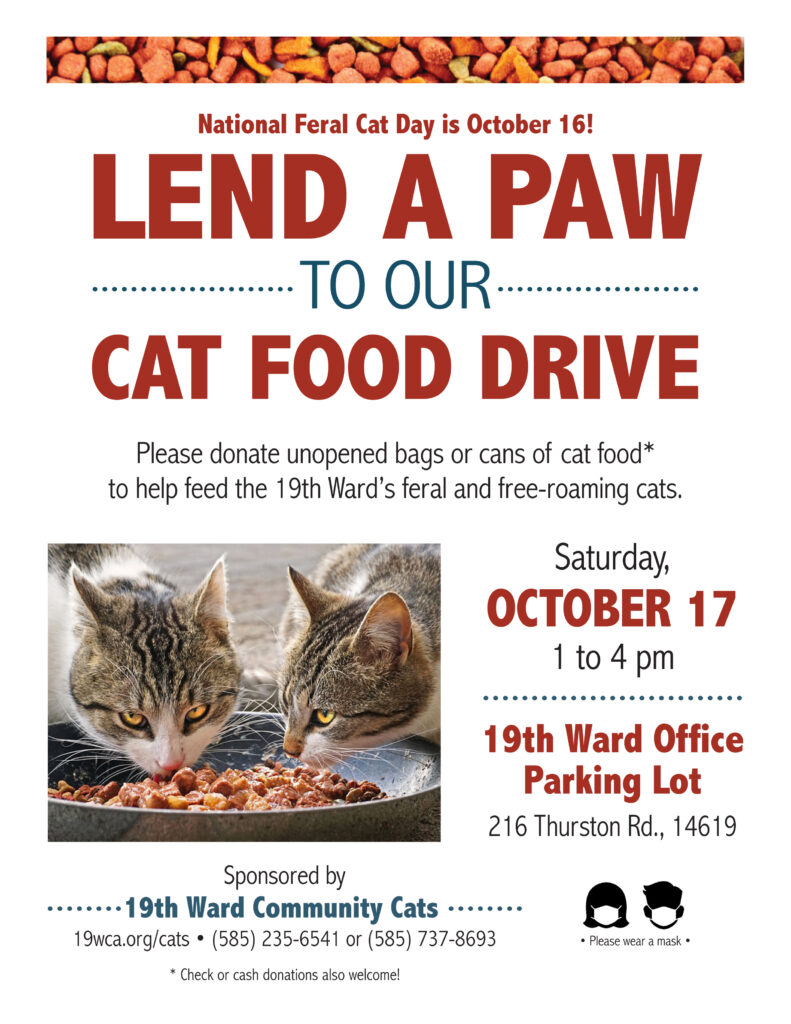 AmazonSmile – smile.amazon.com – You Shop. Amazon Gives. The 19WCA is listed as a charity, we receive 0.5% when you purchase. Thank you!!