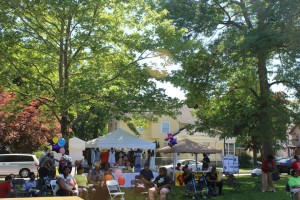 The 19th Ward Community Association is a group of neighbors, local businesses and churches, all striving to preserve the unique character of our neighborhood. Through the Community Association, we all work together to foster a strong sense of community, preserve public safety, and make our neighborhood a more beautiful place to live.
The Community Association sponsors many annual events: a luminary evening in January to celebrate Martin Luther King, Jr., skating parties, home and garden tours, summertime potluck picnics, candlelight dinners, community-wide yard sales, an awards dinner for outstanding citizens and merchants, and Square Fair, our annual summertime celebration.
We fight for the public safety of all residents by sponsoring a PAC-TAC unit, maintaining a close relationship with our local Neighborhood Service Center, and by monitoring and acting against open-air drug markets and rundown properties.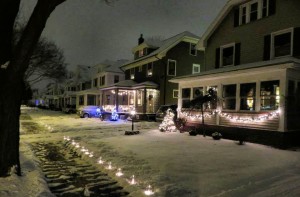 The Community Association and area residents have consistently worked to maintain our neighborhood as an integrated neighborhood where differences of race, age, socio-economic status, religion, and sexual orientation are not only tolerated, but celebrated.
The 19th Ward Community Association is a member run organization. Twenty three districts in the neighborhood are each represented by a delegate who serves on delegates' council. An Executive Committee, elected annually by the membership, serves as the board of directors for the organization. See Leadership page for more information (link).
Office Information
Hours: Tuesday – Friday 9:30 to 2:30
216 Thurston Road
Rochester, NY 14619
Call us at 585-328-6571
or send a message via our Contact Form.