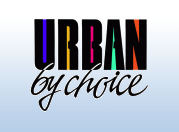 With approximately 22,000 residents, the 19th Ward in the Southwest quadrant is the largest neighborhood of the city. The 19th Ward is bordered, clockwise from its northern edge, by West Avenue, Genesee Street, Scottsville Road and the Erie Canal.
The 19th Ward is an area of many tree-lined streets filled with one and two family homes and a scattering of small apartment complexes. The neighborhood prides itself on its racial, ethnic and economic diversity; university professors, students, city officials, and some of the city's poorest families all live in the 19th Ward.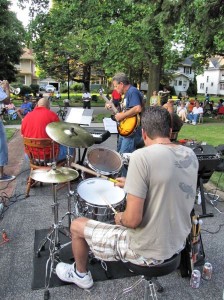 As with the other major living areas in Rochester, the 19th Ward is well serviced by the Rochester city bus system (Bus routes 2,4.6.8, 12,19 and 28) and comprises three exits on Interstate 390 (17, 18B and 19). The 19th Ward is in close proximity to RIT, the University of Rochester, University of Rochester Medical Center, Rochester Regional Health – St. Mary's Campus, and the Greater Rochester International Airport. It is also bordered, at least in part, by Genesee Valley Park, the Erie Canal and Genesee River.
Most of the homes were built 1880 – 1940 and were originally intended for the working professionals of Rochester. As such, most homes have maintained a semblance of architectural heritage. Oak floors and gumwood trim are very common.   Areas of the 19th Ward are currently in the process of being designated as historic districts on the National Register of Historic Places. There is relatively little turnover in real estate in the neighborhood so prices tend not to fluctuate very much one way or the other. Most properties in good condition range from $60,000 to $140,000 and offer 1,200 to 1,800 square feet of living space.
The 19th Ward neighborhood boasts many assets. Neighbors on some streets in the 19th Ward have formed block clubs where residents keep in touch with each other, and very often plan social gatherings and block parties. The Arnett Branch Library has received numerous awards, and serves a record number of library goers. The Southwest YMCA hosts many programs and has created an atmosphere so welcoming that many join an exercise class for the benefit of being part of a community. During the growing season, St. Monica Church hosts a farmers market where people gather for music, food, a community walk, and friendship. The Churches in the 19th Ward play an active part in the community.   The businesses in the 19th Ward meet on a monthly basis, support community events and each other. Many celebrate longevity in the neighborhood with more than 50 years.
Enjoy the "Arnett Trolley Stop District" video below, by John Boutet, to get a sense of our vibrant community.