The 19th Ward Community Association is a group of neighbors striving to preserve the residential character of the historic 19th Ward neighborhood in Rochester, New York. Our mission is to create, foster and maintain a "multi-racial community where individual and cultural differences are celebrated and where people share a sense of community." We are a member-supported, volunteer-run, not-for-profit organization.
ROCtheDay
Be a part of ROC the Day—a 24-hour dash to donate to those who need it most. Pick 1, 2 or 33 causes. Give $5, $55 or $505. Kids need books. Pets need food. The 19th Ward Community Association needs you. Join your neighbors in supporting the 19WCA for a chance at winning an extra $500 or $1000 by donating to us through this annual day of giving. Visit ROCtheDay.org   on Tuesday, Dec 1st between midnight and 11:59 PM to lend your support.
And the Winner Is……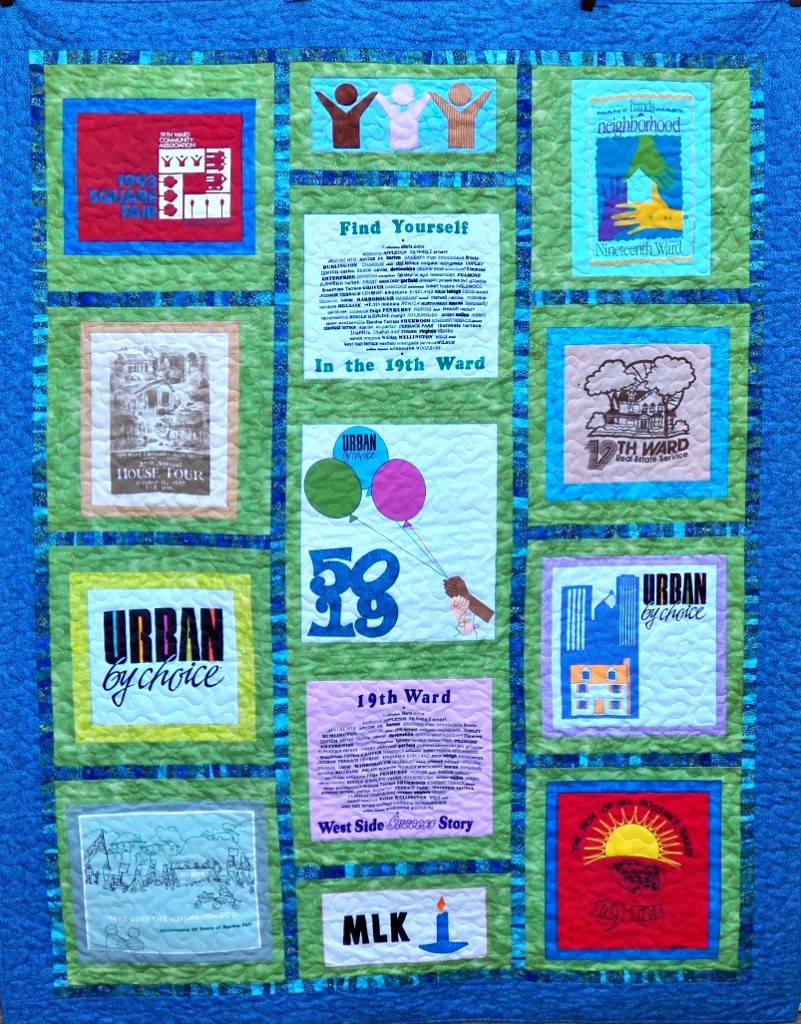 Congratulations to Landy Atkinson, proud owner of this gorgeous original design,  handcrafted quilt made from 19th Ward T-Shirts.
Here are the 19WCA 19WCA Bylaws 2014 Final