The 19th Ward Community Association is a group of neighbors striving to preserve the residential character of the historic 19th Ward neighborhood in Rochester, New York. Our mission is to create, foster and maintain a "multi-racial community where individual and cultural differences are celebrated and where people share a sense of community." We are a member-supported, volunteer-run, not-for-profit organization.
OFFICERS AND DELEGATES
We are presently accepting nominations for officer positions.  Our Officers are President, 1st Vice President, 2nd Vice President, Secretary, Treasurer.  All positions can be contested.  Please call the Office, Diane Watkins, or Don Hanks if you would like to run, or if you have someone in mind to nominate.
DELEGATES
Delegates will be elected at district meetings in October.  We have 23 districts, each one represented by a Delegate.  Watch for your district meeting, plan to attend, and vote for a delegate who will speak for you at monthly meetings.  See the map on our homepage to learn the district lines.
UPCOMING EVENTS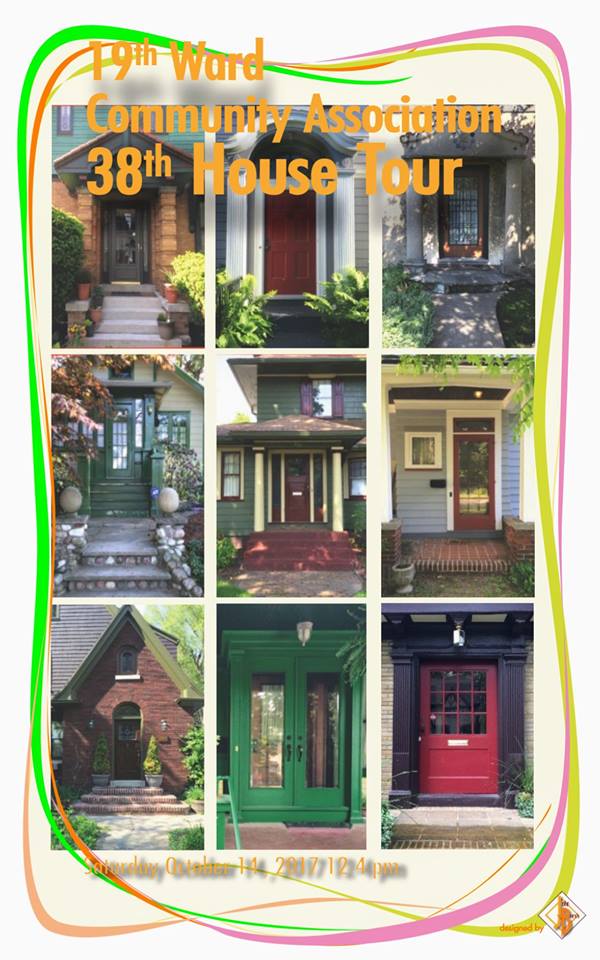 Visit our Events page to learn more
House Tour Saturday, October 14
 PROJECTS
The 19th Ward Community Association, through our History & Archives Committee, has partnered with the City Historian, The City Dept of Parks and Recreation, City Zoning, and the Veterans to restore Rapids Cemetery on Congress Avenue.
Several local veterans' groups have a special interest in this pioneer cemetery on Congress Avenue because, in addition to civilian burials, there are documented graves here of veterans who served in the following wars: Revolutionary, War of 1812, Civil War and the Spanish-American War.
Follow the articles in recent issues of Update 19 to stay informed and see photos. (dropdown list under ' the Community Association' header)
Join the team on the 2nd and 4th Sundays from 1:00 – 3:00 as we clear vegetation, add new plantings, probe buried headstones, and eventually learn about gravestone restoration.
.
Here are the 19WCA 19WCA Bylaws 2014 Final