UPCOMING EVENTS
Every Tuesday until October 8
Westside Farmers Market, 4-7 PM
St. Monica Church parking lot, 831 Genesee St
produce, bread, baked goods, gluten free and vegan options
activities for kids, bike repair, walk and talk with a doc, yoga
library, Sweet Beez, cooking demos and tastings,
live music, dinner options, and more and more
September 22
Porch Fest
Music starts at 1:00, and continues on past 4:00                             Musicians will be entertaining us from their front porches.  Take a stroll down Aberdeen and Trafalgar.  Hear the music, and join the party on the porch.  The end of the event will begin at 4:00, and will take place at the corner of Trafalgar and Montgomery.  Get ready!   Music, Buffalo Bills game, yard games, activities for kids…
October 5
Citizen Merchant of the Year Dinner
Nominations are in.  Awardees have been named.  Come and celebrate them.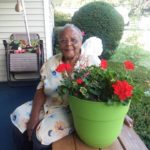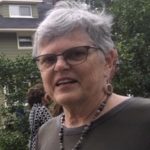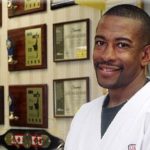 Call the office to buy tickets for the event.  Reception is at 5:30; Dinner at 6:00
RochesterRegional/Unity/St.Mary'sCampus, 89 Genesee St.                                                 Tickets are $18.00; $5.00 for reception only.   Free parking in the adjacent garage.                What a great way to celebrate the wonderful people who live in and contribute to our neighborhood community.  Buy tickets here.
October 19
House Tour
https://m.facebook.com/19thwardhousetour/
19th Ward Community Association 39th House Tour
Saturday, October 19, 2019.
Pre-tour talk at Tour Headquarters,11 to 12pm.  (free to all)
Houses open 12 to 4 pm.                                                                                                         Tour Headquarters: John Walton Spencer School #16, 321 Post Avenue
(Parking lot is behind the school, accessed via Colgate Street.)
Join us on individual tours of gorgeous 19th Ward homes and the modernized John Walton Spencer School (School #16). There will be wonderful examples of 1900-1930 architecture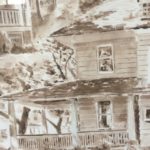 including Colonial Revival, American Foursquare, Arts and Crafts/Bungalow and Tudor Revival styles along with some truly magnificent modern day remodels.
Participants will be able to attend a pre-tour talk with architects from SWBR who worked on the design of the recently modernized, remodeled School #16.
Ticket prices $12 Advance Sales  $15 Day of Event
For more information and tickets, contact 585-328-6571 or buy tickets here
You may select your ticket type below and then pay with a PayPal account OR with a Credit Card.