UPCOMING EVENTS
Candlelight Dinners!
This year the dinners will be held on Saturday, February, 8, 2020.  Your host will let you know what time to arrive, and what to bring to contribute to the meal.
Please send in your name, contact info, and any dietary preferences to Ruth 585-328-6571 and we will try to find you a spot! We are in process of matching guests and hosts.
If you have any questions feel free to email Carol Kramer at cakramer355@gmail.com or call 436-7521 (leave a message and Carol promises to return your call).
Skating Party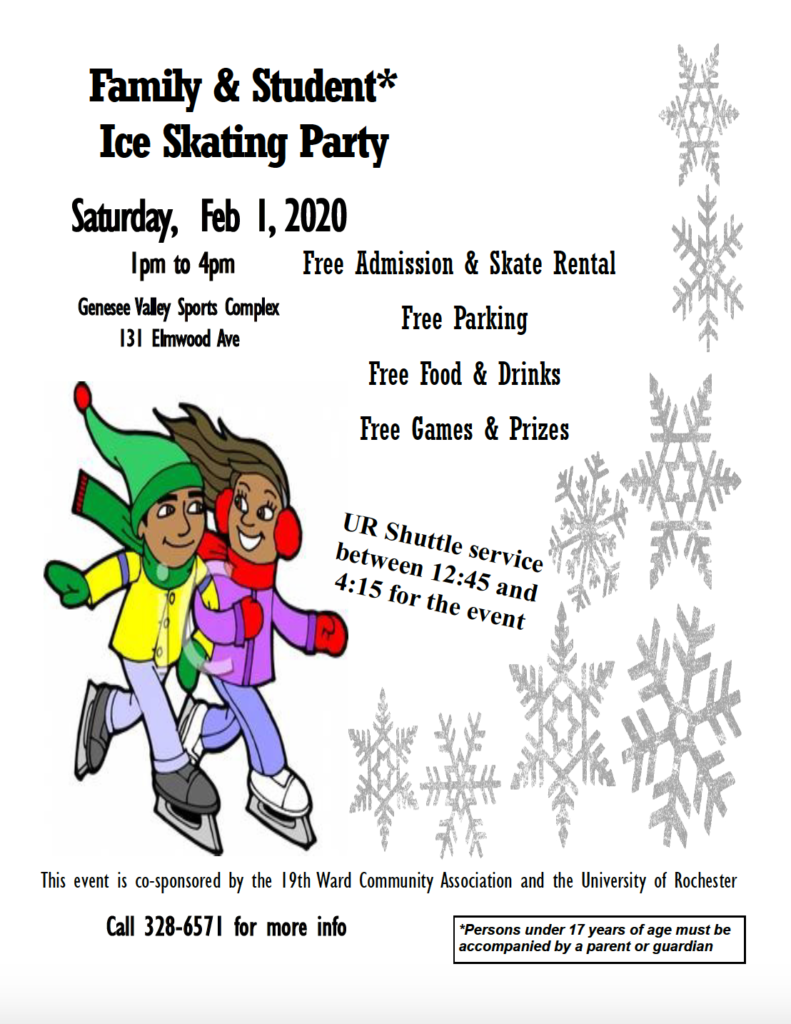 Delegates Council – 2nd Thursday each month – September through June
Everyone is welcome.  In fact we encourage the attendance of 19th Ward residents.  If you would like time on the agenda, call the office by the 1st Wednesday of the month.  The Executive Committee meets in advance of the meeting, and decides the Delegates' Council Agenda at that time