PODCAST EXPLORES VACCINE ACCEPTANCE IN COMMUNITIES OF COLOR
As coronavirus vaccinations of frontline healthcare workers are rolled out across the country, many in the Black and Hispanic community say they aren't so sure they want it. A recent Pew Research Center study finds less than half of Black adults polled say they plan to get vaccinated. In this episode of Insights, the Office of Equity and Inclusion's podcast, Angela Branche, an assistant professor of medicine and infectious diseases; Jackie Dozier, a vaccine trial participant; and Linda Clark, a practicing physician and president of the Rochester Black Physicians Network, discuss what it will take for medicine to build trust in communities of color in order to get the COVID-19 vaccine to some of the populations hardest hit by the pandemic.
Weblink to podcast: https://equityandinclusion.libsyn.com/vaccine-skepticism-in-communities-of-color-0
---
Monroe County COVID-19 Information – Vaccines and Boosters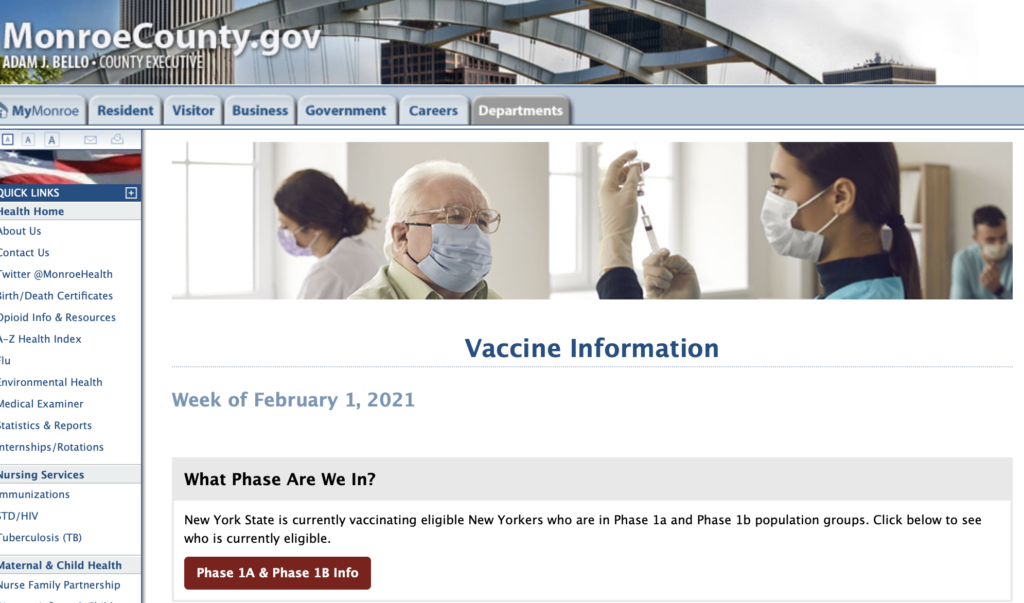 ---
His Branches Community Health – Vaccine and Testing Information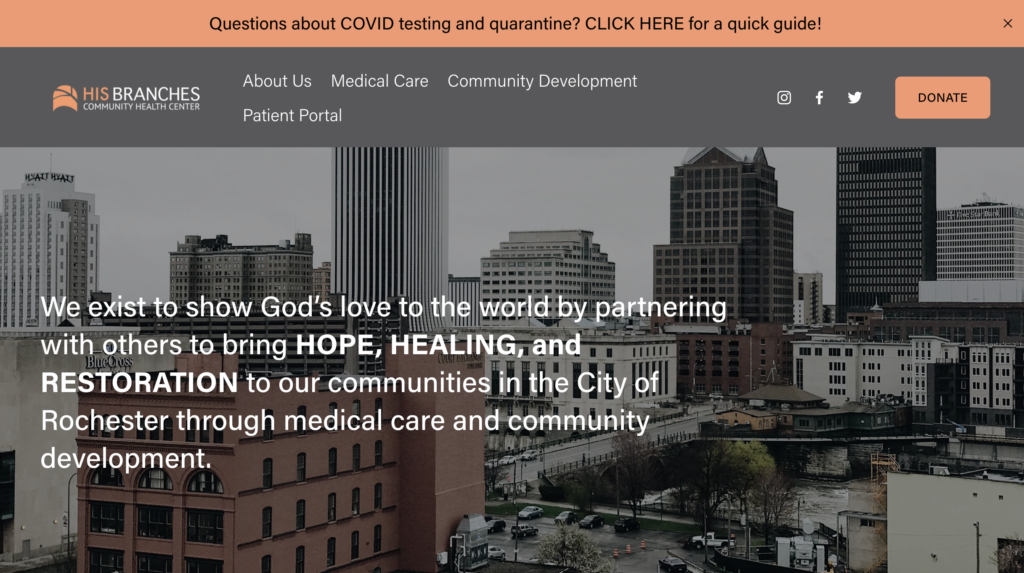 To learn more about appointments for vaccine and testing, contact: mweston@hisbranches.org
---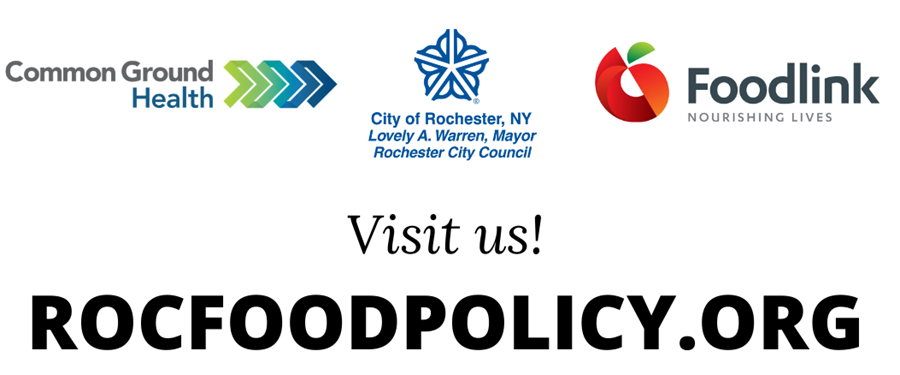 Dear Community Members:

The ROC Food Policy Council website is officially live! Rochester is taking bold steps to plan for a food policy council that can support positive changes in our food systems and policies. Common Ground Health, the City of Rochester and Foodlink have come together to lead this effort with the help of the community.

We have spoken with hundreds of community members, and also national food policy council experts. We will soon make recommendations for how a Rochester food policy council can be formed and how it will work. Starting in March, we plan to offer multiple community input sessions for residents to learn more and provide feedback. Our goal is to launch the Rochester Food Policy Council this summer.
In the meantime, you can learn more about the project at rocfoodpolicy.org. Comments and questions can be emailed to rocfoodpolicy@commongroundhealth.org.