Urgent Community Need: Donate Now to the Thurston Road Fire Victims' Fund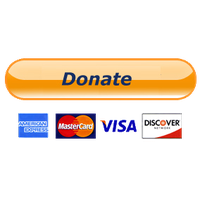 We have set up a donation fund which will be distributed directly to the Fire Victims of Thurston Road. We'll be taking donations through Wednesday, December 19, 2018. Please use the secure PayPal button below to make any size donation now by debit or credit card. (Please make sure to select the LOWER donate button on the following screen to make your donation by credit or debit card).
You are also welcome to drop a check or cash donation at the 19th Ward offices at 216 Thurston Road. Thank you for helping our neighbors get through a difficult time during this holiday season.
Non-Cash Donations
Thanks to the generosity of so many people we now have an abundance of wonderful items that we have offered to the victims of the fire. They are all so pleased, and very grateful. However, due to space limitations we can no longer accept donations of clothing, linens, toiletries, etc.
Gift cards, bus passes, and monetary donations will still be collected at our office, 216 Thurston Road, through the day on December 19, then distributed among the victims.
Watch this site for opportunities for future donations of furniture and other household items as those affected by this terrible tragedy find homes and resettle.
About the 19th Ward Community Association
The 19th Ward Community Association is a group of neighbors striving to preserve the residential character of the historic 19th Ward neighborhood in Rochester, New York. Our mission is to create, foster and maintain a "multi-racial community where individual and cultural differences are celebrated and where people share a sense of community." We are a member-supported, volunteer-run, not-for-profit organization.