About the 19th Ward Community Association
The 19th Ward Community Association is a group of neighbors striving to preserve the residential character of the historic 19th Ward neighborhood in Rochester, New York. Our mission is to create, foster and maintain a "multi-racial community where individual and cultural differences are celebrated and where people share a sense of community." We are a member-supported, volunteer-run, not-for-profit organization. Check out our Community Association Page for more information.
Upcoming Events
Candlelight Dinners!
Join us to share a meal and meet new neighbors on Saturday, February 8, 2020. We are currently in the process of matching guests and hosts, but we would love to find a spot for you if we can! Please send in your name, contact info, and any dietary preferences to Ruth 585-328-6571. Your host will let you know what time to arrive, and what to bring to contribute to the meal.
Skating Party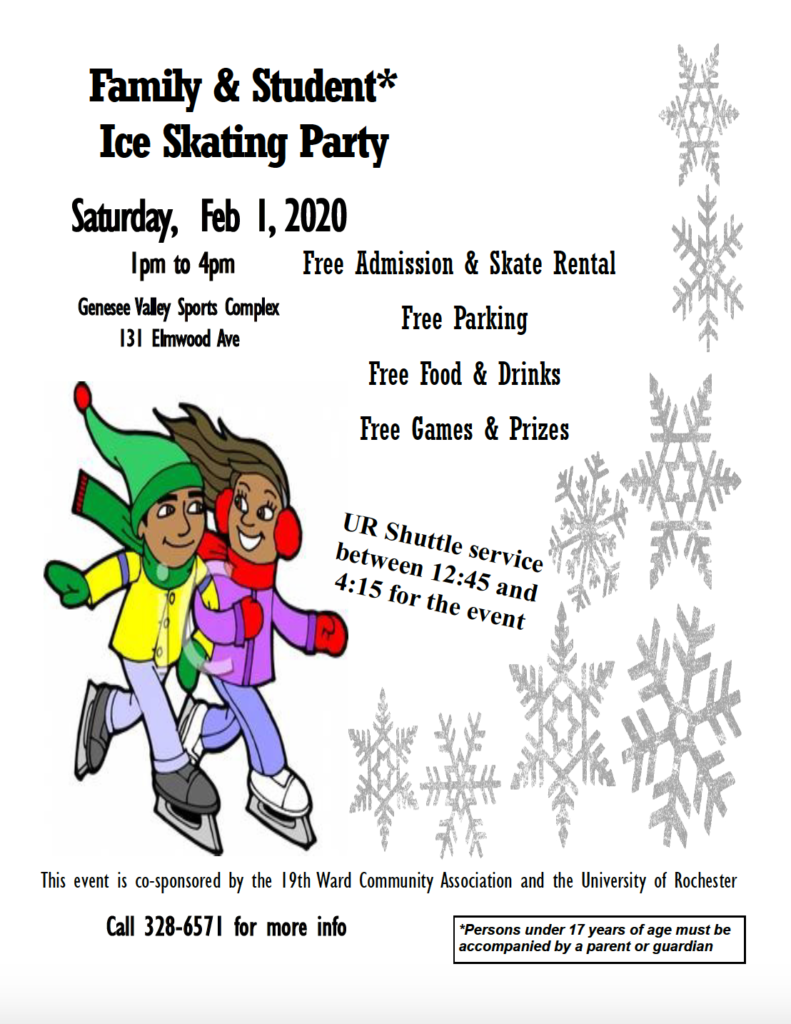 Check out our events page for other upcoming events!