Martin Luther King, JR. 2021 Celebration!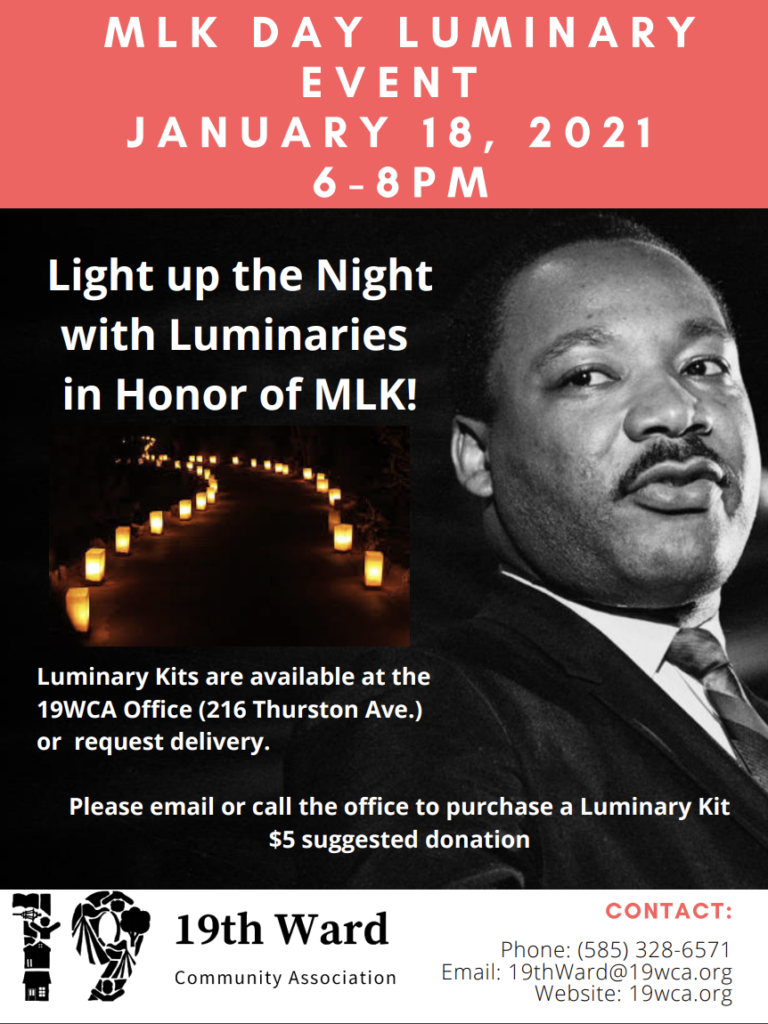 Monday January 18 , 2021, is the 19th Ward Light up the Night from 6pm-8pm. This is the 16th year of the 19th Ward's Martin Luther King, Jr. Luminary Event and it's right around the corner!
We are calling on churches, businesses, neighbors, social clubs in the 19th Ward and throughout the Southwest Quadrant to join us in celebrating the life of one of America's greatest cultural icon. We do this to express our solidarity with the values of Martin Luther King's beloved community and his important campaign against racism, poverty and militarism. We light up our neighborhood with luminaries, lanterns, and flashlights.
Get your luminary kit!
The 19th Ward Community Association will have luminary kits ($5 suggested donation – includes 5 lights and 5 paper white bags) available at our office. Please email our Office Manager (19thward@19wca.org) to schedule a time for contactless pickup.
If you would like to support this event or the Association, you can use the donate below. Any amount helps!
About
---
HOURS
Tuesday – Friday
9:30-2:30
The 19th Ward Community Association, formed in 1965, is one of the oldest Neighborhood Associations in the country. The Association formed to fight racist real estate practices, such as blockbusting and redlining, while purposefully cultivating a neighborhood that is diverse with respect to age, race, and class. We wish to celebrate our differences while uniting us as neighbors. We strive to preserve the residential character of our neighborhood, support our residents, and create opportunities that cultivate community. Learn more about our history from the history committee including a series of videos they made, see our newsletter for recent updates, and check out our events!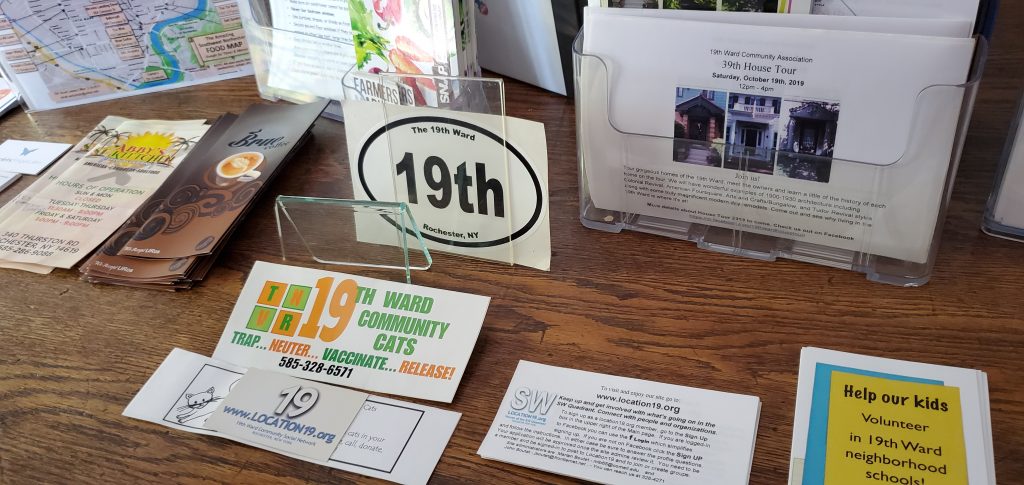 We are a member-supported, volunteer-run, not-for-profit organization. While donations and membership dues are crucial to our ongoing projects, anyone who lives in the 19th Ward is welcome to join at no cost. We are encourage those who are able to choose the relevant level of support, and everyone can sign up at the membership page.