June – Square Fair
The first Saturday in June, (June 3, 2023) the 19th Ward Association hosts the Square Fair, a neighborhood festival celebrating community. The event is held in Aberdeen Square and it includes a lively parade, delicious pancake breakfast, games and activities for kids, local vendors, a book sale, and performances throughout the day.
We invite everyone to join us!
If you prefer, you may download and print a paper copy, and send it with payment as follows:
Make checks payable to 19th Ward Community Association
Mail to PO BOX 24754, Rochester, NY 14624
Vendors
Application for download:
Sponsors
Application for download:
Parade
Application for download: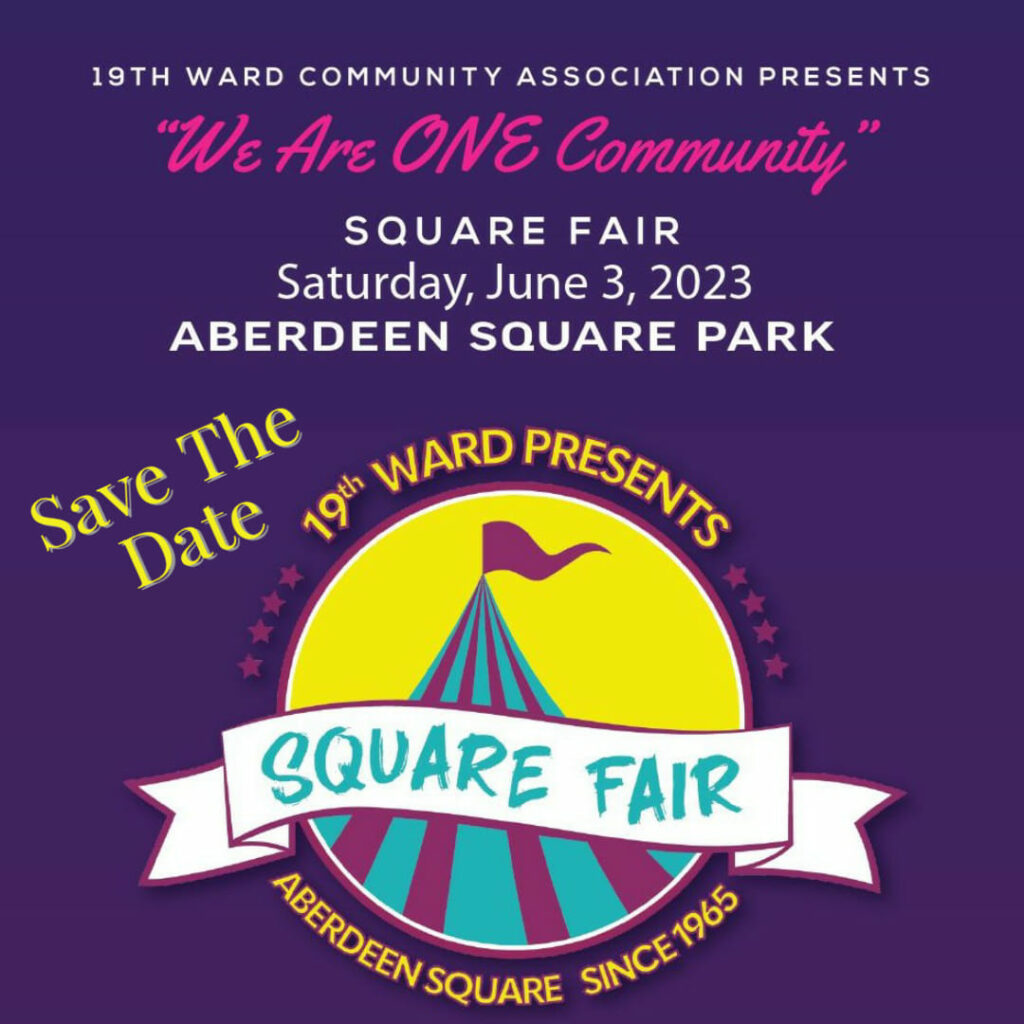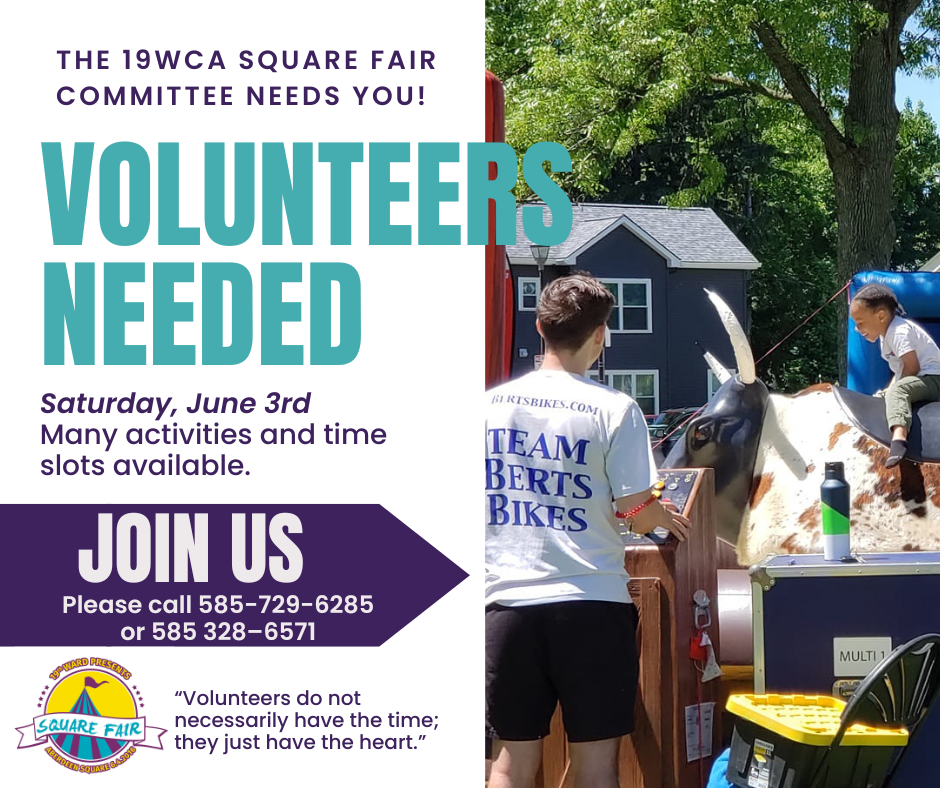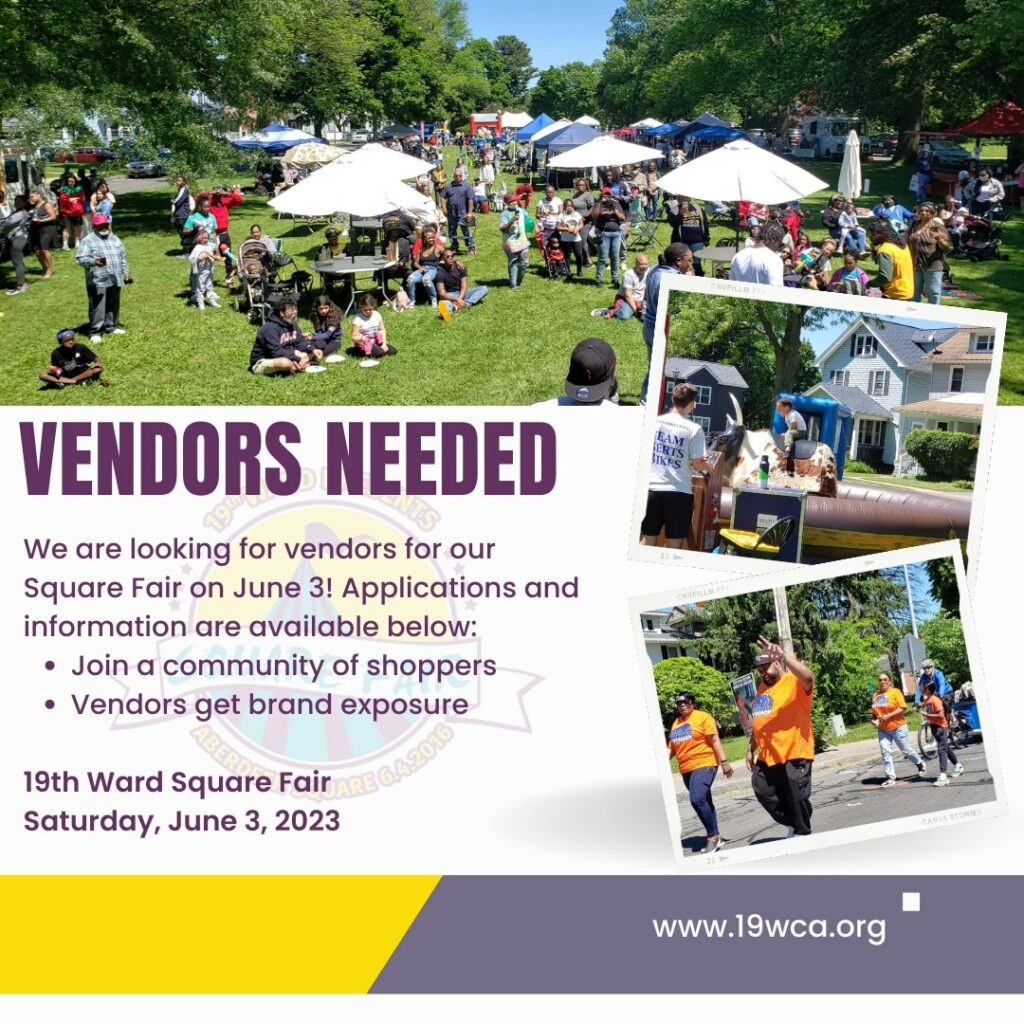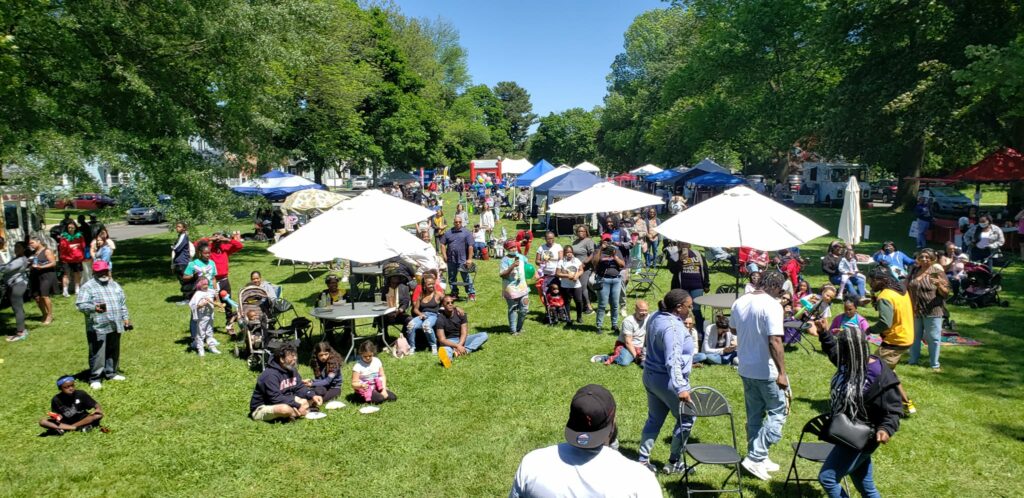 Come back and try out the mechanical bull again!