Update 19 February 2022
President's Message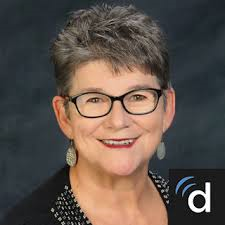 As I reflect on the beginning of February and Black History month the idea of the "Beloved Community" kept coming into my thoughts. Martin Luther King Jr, spoke often of the Beloved Community. What is a Beloved Community? Per the King Center, a Beloved Community is a place where there is comprehensive healthcare, safe streets, affordable housing, nutritious food, strong schools, access to jobs, and meaningful employment. King did not believe that this
Beloved Community would be without conflict or strife. He recognized that conflicts and challenges were an inevitable part of human experience. He believed that conflicts should end with reconciliation of adversaries cooperating together in a spirit of friendship and goodwill.
I believe our small Community Association has been working for over 50 years to create stronger schools, safer streets, employment opportunities, affordable housing, and access to healthcare and nutritious food. I believe we ARE building a Beloved Community. I know neighbors (all volunteers) who work endless hours on creating the pieces of this dream. The concepts of the Beloved community are at the forefront of the work we do with our city, county and social organizations.
Please consider offering your time and expertise. Some ways to get involved: Become a delegate for your district, Adopt a Fire Hydrant, volunteer as a Blocks in Bloom street captain, fill our food pantry, give input and/or attend meetings for choosing an new police chief, join one of our committees, shop to the Farmer's Market, volunteer for Square Fair, plant a garden, attend Meet and Greets with local politicians, volunteer at the library, tutor for the spelling bee, volunteer at our schools, shovel your neighbors walk, and let the 19th Ward Community Association and the NSC (Neighborhood Service Center) know your concerns. This is not an exhaustive list but I know if you have an interest we can find something that will fit your skills. You are the eyes and ears of our community, your involvement helps build the Beloved Community that we all want and richly deserve.
Again, I want to remind you that the food pantry can always use food. Please bring your donations any time. Food security is a part of a Beloved Community. Not a day goes by when we have put food in and by the time we leave midafternoon the cupboard is bare again. The Arnett Block Club is working on a community forum regarding bail and parole reform. Susan Morehouse and a small group of neighbors arranged for our State representatives to meet to discuss this important topic. Our streets need to be safe and we have to work within the system that we have to make changes that are fair and equitable. Save the Date for a discussion on Bail and Parole reform February 22 virtual event 6:30-7:30pm.
Our Mini Clean Sweep will be Saturday February 12th. We will meet at the laundromat across from St Mary's at 10am. We will clean around the Bull's Head area. Come for a short while or stay for the whole 2 hours.
A quick reminder about the new zoning plans. There will be several meetings directed at specific areas of the city. This is your time to get your voice heard about issues you see with current and proposed zoning practices. Go to city website ZAP (Zoning Alignment Program) for information.
https://rochesterzap.com/
As I drive around I still see fire hydrants that are not shoveled out. Please take note of where your streets hydrants are and consider adopting one. You can go to the city website and adopt a hydrant. It is so important to keep the hydrants clear. It could make the difference in a small fire or a total loss. Remember fires double in size every minute. https://www.cityofrochester.gov/AdoptaHydrant/

COVID update for 14619 and 14611 immunization rates are 67.1% and 61.9% respectively. Please talk to your neighbors, family and friends and encourage them to get vaccinated. Vaccination is the way we will get back to socializing in person. Please check out the Action for a Better Community's Trusted Messenger Program. Share it.
The 19Th Ward is our Beloved Community with all its amazing people and places. I
am honored to be a part of it.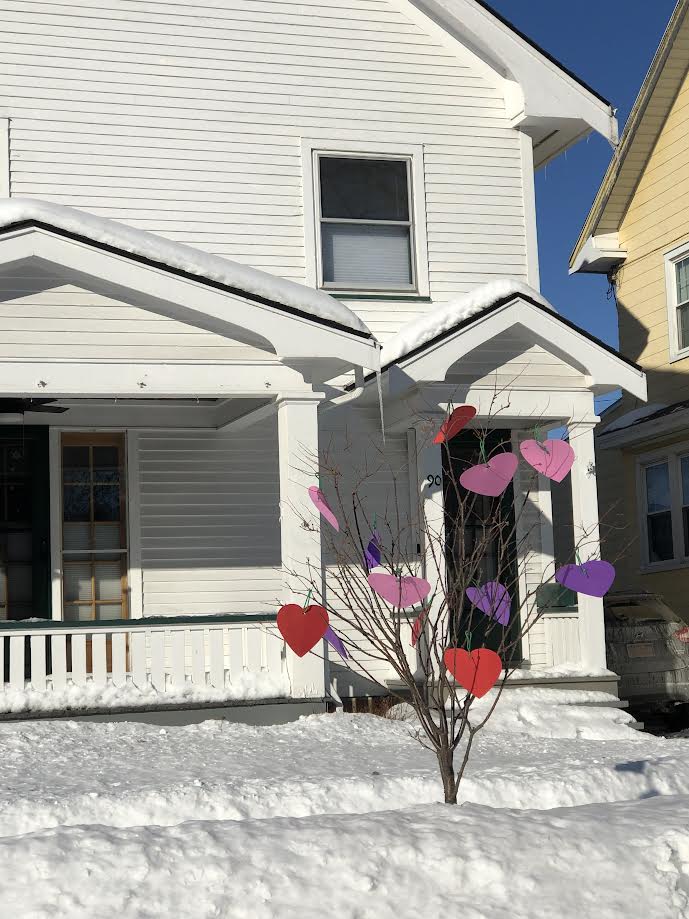 Karen Emerson
President, 19th Ward Community Association
AROUND THE NEIGHBORHOOD
Save the Date
February 22, 2022
Discussion with local leaders
Regarding Bail and Parole Reform
(6:30-7:30pm – Zoom/webinar info below)
You are invited to a Zoom webinar.
When: Feb 22, 2022 06:30 PM Eastern Time (US and Canada)
Topic: Community meeting with NYS Legislators in SW Rochester
Please click the link below to join the webinar:
https://urmc.zoom.us/j/96209534314

CANDLELIGHT EVENT 2022
On Saturday, February 5, 2022 neighbors from the 19th Ward continued a tradition started 35 years ago of gathering for an evening of fun, food and conversation.
Before the COVID pandemic we always gathered at various homes across the ward for a delightful dinner. Hosts would prepare a main course, guests would bring the rest. These were always enjoyable evenings. Last year during the height of the pandemic we changed the format to a zoom event with hopes of being in person again this year. However, we ultimately decided that a zoom event would be safer once again. So, on February 5th with 3 zoom hosts, a total of 26 people spent an evening talking and sharing stories about life in the 19th Ward. While we hope that in 2023 we can return to shared meals in person, it was good to continue this wonderful tradition.
Here are some comments from guests and hosts about the evening. Everyone enjoyed the event in spite of the distance of zoom technology. Keep Candlelight Dinners in mind for next year – we'd love to have many more people participate.
Comments from February 2022
Many thanks for all your work on the Candlelight Zoom – what a challenge – and you met it! I was most impressed with Charlotte and Doug's thoughtfulness in bringing our group together by delivering fresh homemade apple pie an hour or so before we gathered for a happy zoom evening. – Gail
We really had a fun evening! I have such Zoom fatigue I wasn't sure I could face it – so very glad I did, (It is not every dinner that has a bagpiper). – Jay and Dan
Our group spent a lively two hours visiting and had a good time. Hopefully some of the others will have comments about the evening. I'm sorry I forgot to take any pictures. Thanks for organizing this fun event! – Charlotte and Doug (hosts)
We enjoyed the evening even though we were newly transplanted outside of the 19th ward…. However one member couldn't use her computer…we needed technical assistance…something to think about for next year! Mitzie and Tom
We always enjoy making new friends and catching up with old ones. Candlelight dinners over the years have been a highlight of our 19th Ward neighborhood experience and though we missed meeting in person around a table, we enjoyed our time with friends very much. – Karen and Brad
We thoroughly enjoyed the evening and appreciated the opportunity to connect with old and new neighbors. We certainly didn't run out of topics and histories far beyond the neighborhood. At the same time we continued to discover new connections and interests to pursue post pandemic. Again thanks to the volunteer organizers. – Doris and Doug
I had a lovely evening and met some wonderful people and enjoyable conversation. Time well spent and I can't wait to join our group at Kate's home for Chamber Music… Thank you organizing this great event.. – Sandra
It was wonderful to speak with and meet new neighbors. I do look forward to more gatherings with music! – Kate
What a lovely evening. Thank you, everyone! – Elizabeth (host)
We had a great time – Karen (host)
The dinner I attended was hosted by Doug and Charlotte Giebel. Charlotte made a delicious apple pie and dropped a piece at each of our homes before the dinner. YUMM!! it was great to 'see' everyone, and share stories. We met someone new who joined us for the dinner, and we talked about our wishes for 'after pandemic'. It was a very nice event, and reminded me of how much I long to see everyone in person again. – Jackie
Once again I want to thank Jackie Farrell and Jane Braband for working on the event with me. It's good to have a working group. Also thanks to Ruth for her support from the 19th Ward office. Looking forward to 2023 for possible in person dinners again! And a special thanks to the hosts who coordinated zoom calls with their guests and brought some special touches to the evening.
Carol Kramer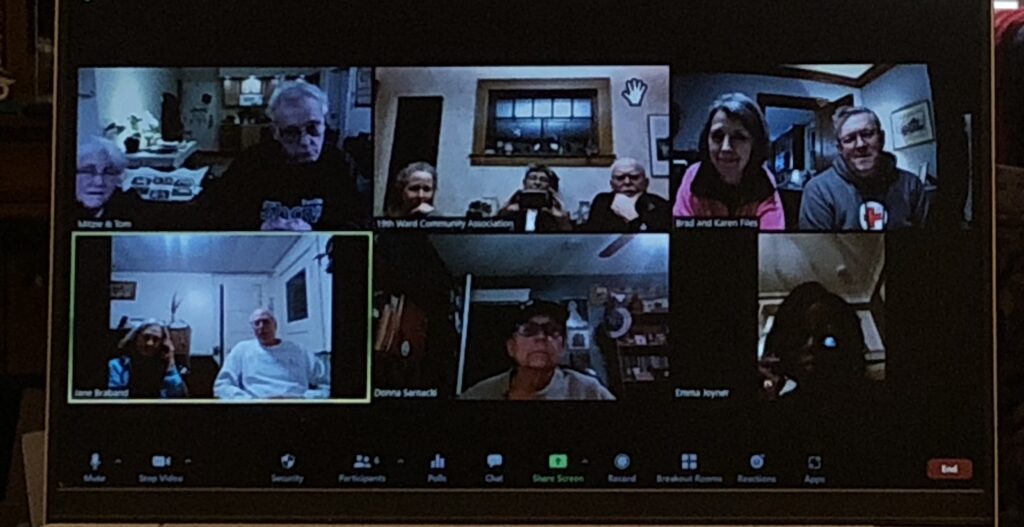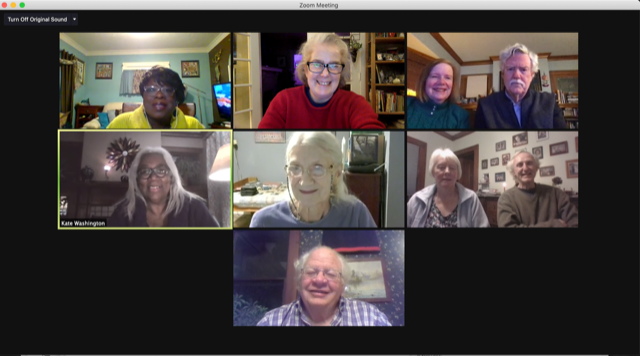 Schools Committee
Good Spelling Grows Good Students
Children in grades 3 through 6 who attend Schools 10, 16, 19, and 29 are invited to participate in the 12th Annual 19th Ward Spelling Bee in early April. This event is sponsored by the Schools Committee of the 19th WCA with the help of neighborhood volunteers and the Sigma Phi Epsilon fraternity of the U of R.
The winners from each grade will receive a $500 scholarship upon enrollment after high school in a college or certified trade school through the Rochester Community Foundation!
All participants will also receive awards on the day of the Bee.
Practice sessions are occurring in the schools and are available on Saturdays at 1 p.m. by Zoom. See the attached flyer for the QR code.
Students can also use the free Word Club App to practice their words:
https://spellingbee.com/word-club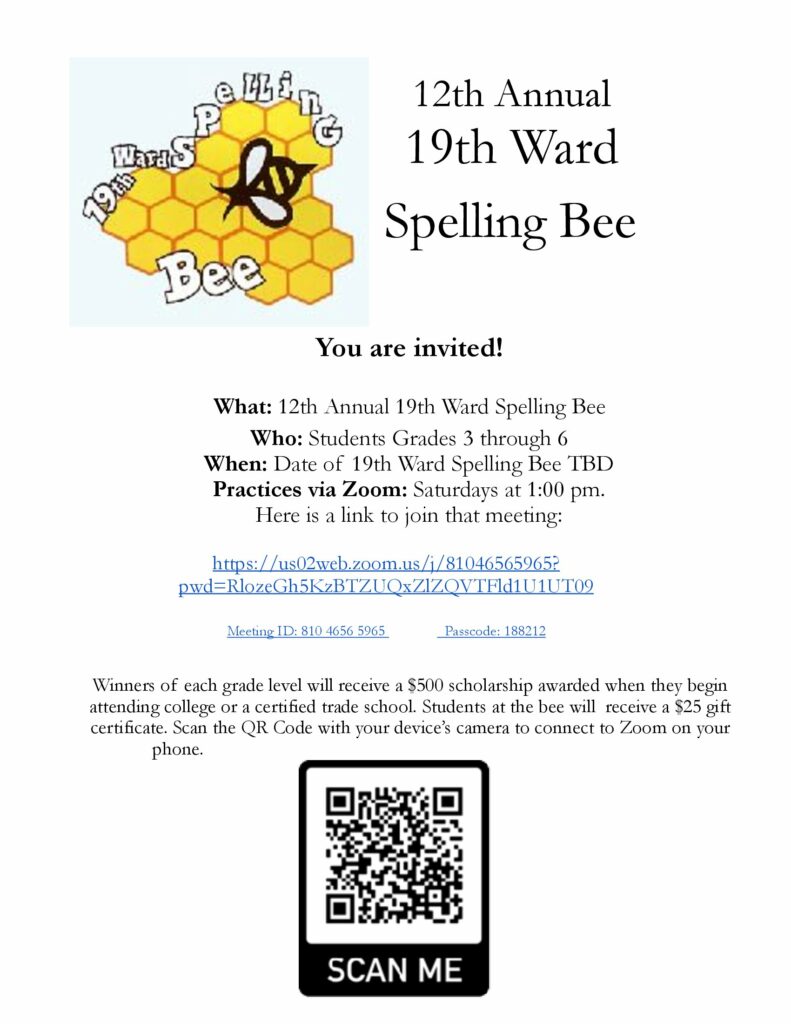 Genesee Corridor News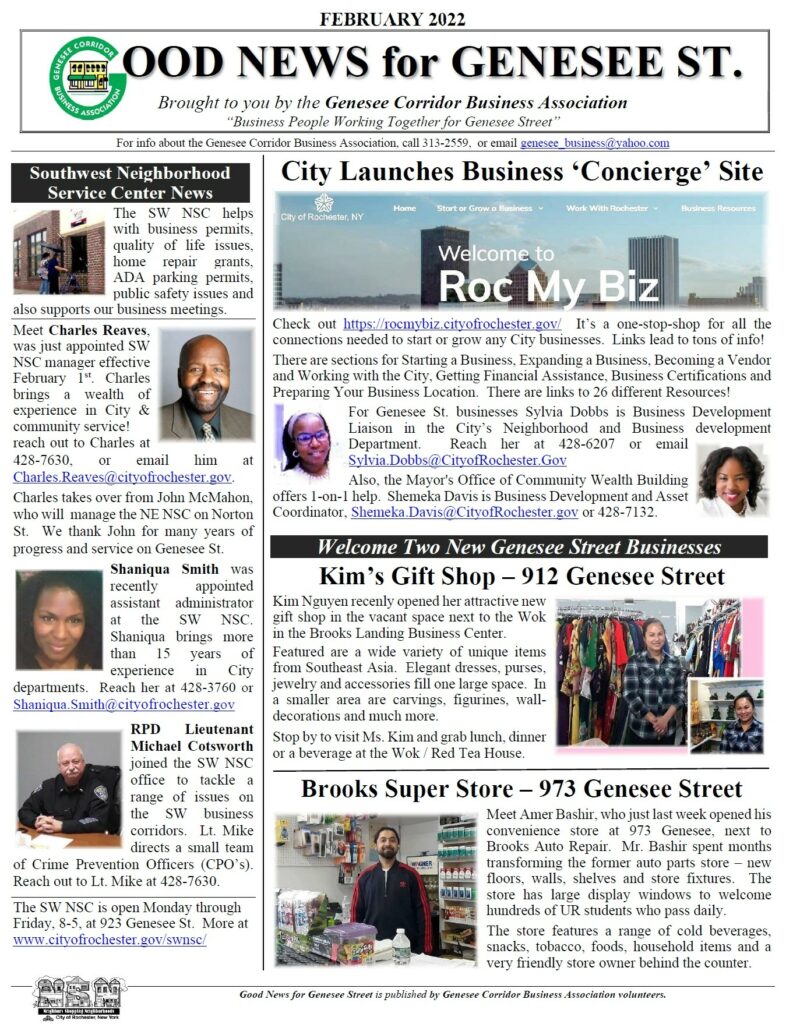 Upcoming Events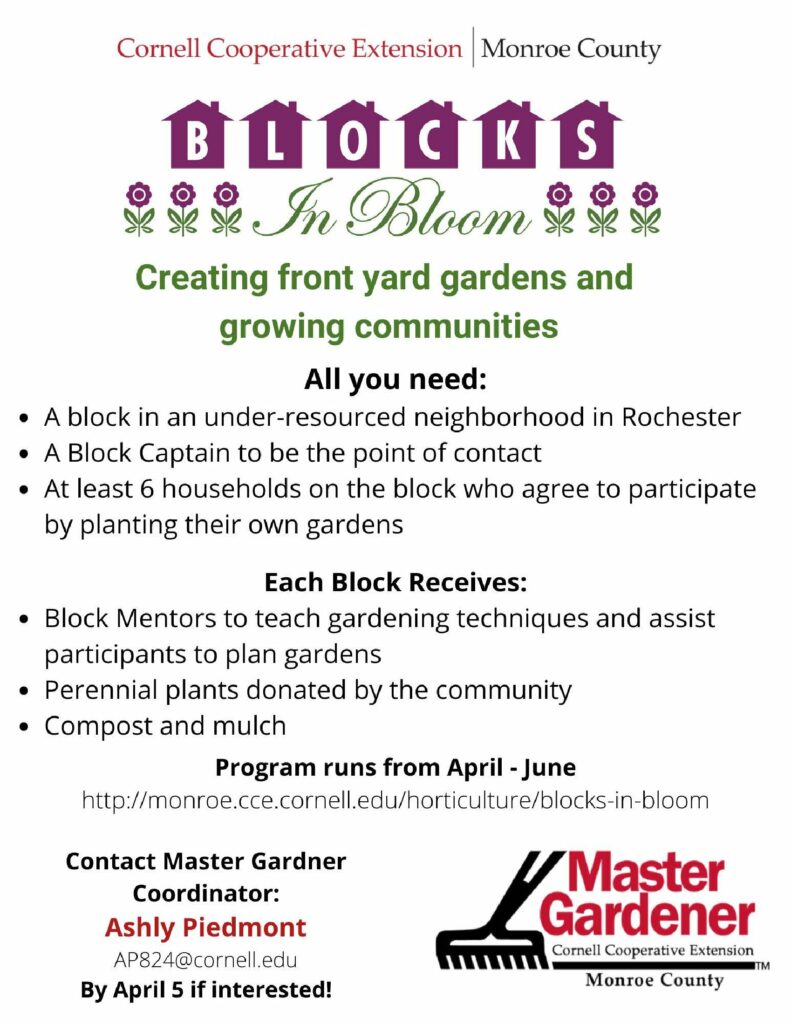 Reserve your seat Vison Board For Business Tickets, Mon, Mar 21, 2022 at 6:00 PM | Eventbrite
The Power of the Vision Board:
Find yourself stuck wondering what to focus on in your business? Want to get start a business but can't decide what you want to do? A vision board might jumpstart your process!
Does creating a vision board for your business seem a little woo-woo? It might feel that way at first, but visualization is a powerful exercise that can help you achieve your goals.
Creating a vision board for your business is a tangible form of visualization.
A vision board is a tool that helps you see your goals. Using visual images can help you define your goals and focus on them in a different way than simply writing them out. It can help you see the big picture in your business.
Antiracist education conference
The Warner School and the Center for Education Success are co-hosts of the 2022 Greater Rochester Antiracist Education Virtual Conference: Teaching, Action, Equity & Justice, to be held virtually March 12. The event will bring together local educators, administrators, activists, students and parents to learn from one other in pursuit of a more just and equitable community. The free conference will feature two keynote presentations from Bettina Love, author of We Want To Do More Than Survive, and Decoteau J. Irby, author of Stuck Improving: Racial Equity and School Leadership.
Square Fair
June 4, 2022 – Coming June 4, 2022 and we are planning a great event! The team is currently meeting the first Tuesday of the month at 6:30pm via zoom. We still need volunteers – Please contact Ruth at the office (585-328-6571) if you would like to be involved.
Committee Information
Reach out to our office manager if you would like to get involved.
Delegates Council
Delegates Council meets virtually on second Thursday of each month at 7pm via Zoom.
Garden Committee
The Garden Committee WILL BE seeing spring flowers again! Please volunteer if interested!
Communications Committee
The Communications Committee is in search of a new chair. Get in touch!
Housing Committee
The 19th Ward Housing Committee will meet the third Thursday of each month at 1 pm when we are able. Please get in touch with our Office Manager about how we'll meet during social distancing. Our meetings generally last about an hour. A City representative from Buildings and Code Enforcement attends to work with us on specific properties, concerns/issues, code enforcement, etc.
Schools Committee
Spelling Bee: We have purchased an enrollment in the Scripps Spelling Bee for this school year. The Sigma Phi Epsilon fraternity brothers are again willing to help with tutoring—by Zoom at least initially. Let the Giebels know if you would like to help. Invite any children in Schools 10, 16, 19, or 29 to be involved. Each school will have a designated coordinator.