19th Ward Community Association
39th House Tour!
Saturday, October 19, 2019
***Buy here and pick up at School 16, 321 Post Ave, the day of the event***
ATTENTION: for those of you who have pre-purchased House Tour 2019 tickets either online, by phone OR at the Market or 19WCA office. Please be sure to bring your receipt (voucher, email or text confirmation) with you to School #16 on Saturday October 19th starting at 11am. We will have your booklets waiting for you!
Tickets available at Tour Headquarters on October 19th between 11-4 for $15 per ticket.
Advanced tickets for $12 available:
Use the dropdown menu below using your PayPal account or credit card, show us the email and we issue your ticket at School 16, OR
Vouchers are also available for purchase at Brue Coffee on Genesee Street – bring these with you to School 16 to redeem for ticket.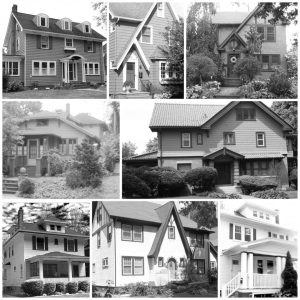 Join us on individual tours of gorgeous 19th Ward homes and the modernized John Walton Spencer School (School #16). There will be wonderful examples of 1900-1930 architecture including Colonial Revival, American Foursquare, Arts and Crafts/Bungalow and Tudor Revival styles along with some truly magnificent modern day remodels.
19th Ward Community Association 39th House Tour
Saturday, October 19, 2019.
Pre-tour talk at Tour Headquarters, 11 to 12pm.  (free to all) with architects from SWBR who worked on the design of the recently modernized, remodeled School #16.
Houses open 12 to 4 pm.
Tour Headquarters: John Walton Spencer School #16, 321 Post Avenue (the parking lot is behind the school, accessed via Colgate Street.)