Update 19 – December 2020
President's Message Zola Brown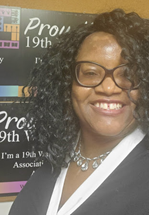 The 19th Ward Convention brought in a new way of communicating and a new President for 2021. I enjoyed the Convention – especially the panel discussion – but missed the in-person interaction. I missed trying a new dish or supporting a local pizza business and the raffle. This year was certainly different but necessary. It was good to know so many of you registered and joined in the virtual convention! No matter what the obstacles have been through this pandemic we are still successful in the 19th Ward. Please make sure you send us your comments about the Convention, and I hope some of you plan to join the committee next year.
My presidential term ends December 31, 2020. It was a pleasure serving the two executive terms. I never imagined a kid who grew up in the 19th Ward, who attended elementary school 2, 16 ,19 and Junior high at Wilson, would become President of this Association. When you really think about it, that is how it should be: you live and grow to become a person who cares about where you live. I learned a lot through this journey but also realize the work is ongoing. I will continue as a board member for a year and assist where I can to make the 19th Ward a great place to live.
The year 2021 becomes the year we must reimagine how we come together. The pandemic, racial tension and Black Lives Matter movement in 2020 will be moments we will never forget. This is the time to step up and get involved. We have to move forward by taking a look at ourselves and ask "have we done enough?". We must increase our membership and leadership to make it more diverse and involve young people. We must figure out ways to safely come together and fundraise for the organization and build a closer connection to our surrounding community. There will be challenges ahead but when we work together, we can face anything.
Please share our weekly update and newsletter with family and friends. The information is a great way to get folks involved in the 19th Ward. How can you get involved? I suggest join one of our committees, join in the monthly delegates meeting or become a delegate. Get the latest information about where you live and meet some of the folks who are supportive and work hard every day to make the 19th Ward a great place to live.
I want to say congratulations to the new President, Karen Emerson, and the new board members. I look forward to working with you in 2021. Thanks to all of you who supported me, I couldn't have made it through without you.
Please continue to support our local businesses in the 19th Ward. We hope our information through our weekly updates, newsletter, and Facebook posts, help in some way.
Zola Brown, President, 19th Ward Community Association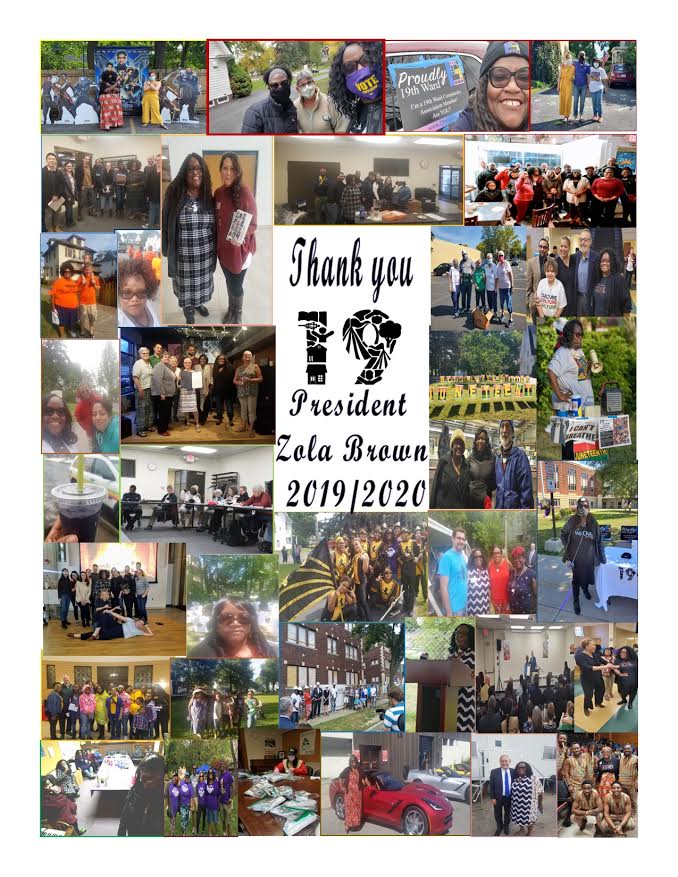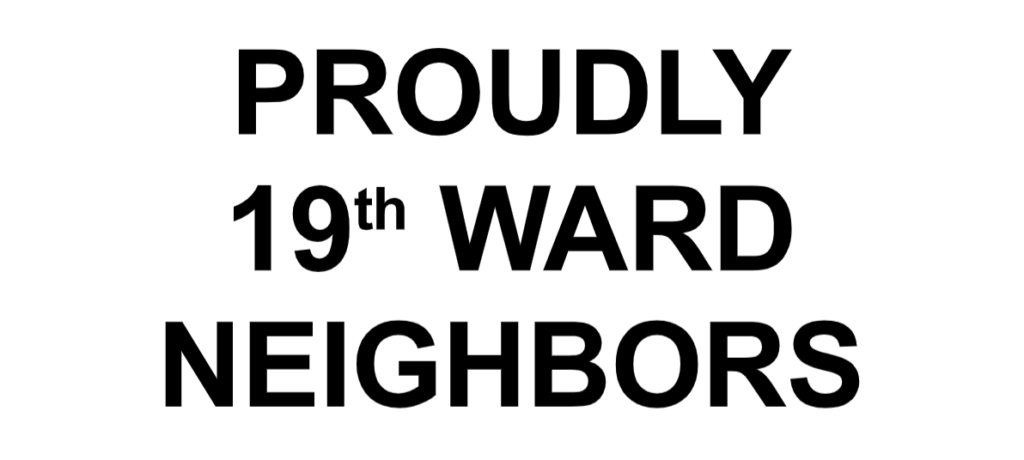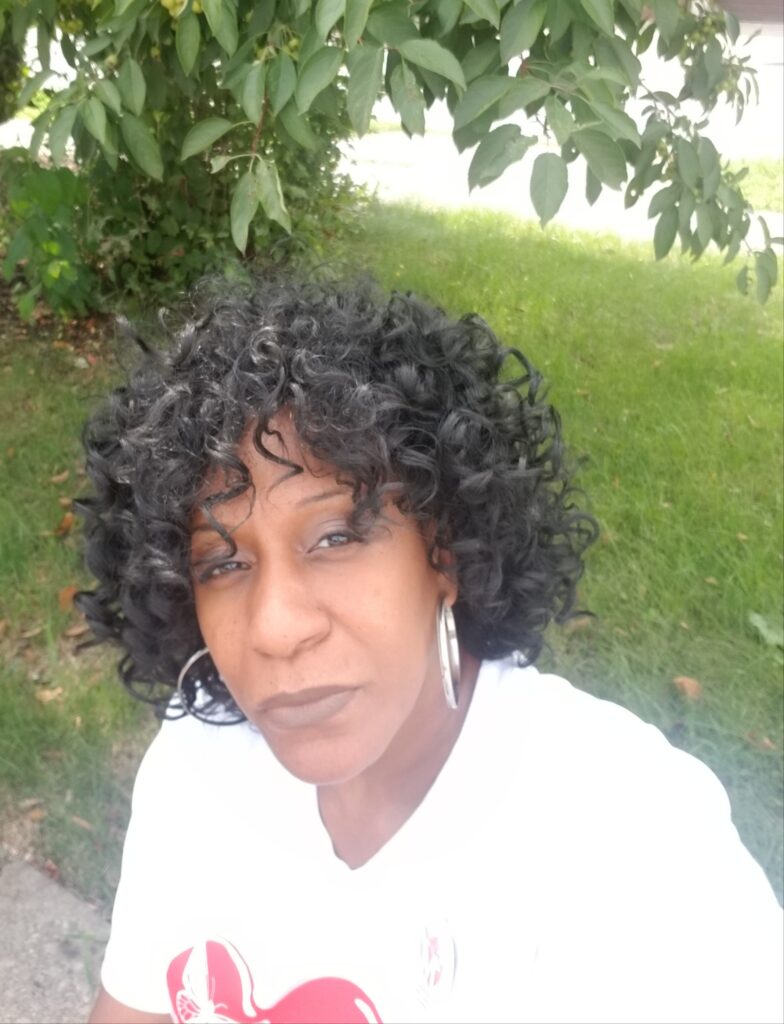 Latongia "Toni" Nelson is a well-known community activist and leader in the fight against violence. For the past four years, she's helped to educate the Rochester area on gun violence prevention and has worked to bring new anti-gun violence initiatives to the community. Since the tragic murders of her husband Michael Nelson in 1993 and son Michael Jr. in 2014, Toni has worked and collaborated with many organizations such as ROC the Peace, Rise Up Rochester and the ROC Against Gun Violence Coalition to deter violence in the community. Her work includes facilitating workshops on conflict resolution that offer strategies for positive behaviors and assisting families that have been victims of violence.
In her passion to prevent families from experiencing the tragedy that she has, Toni founded the nonprofit M2 Foundation in memory of her husband and son. The M2 Foundation is dedicated to decreasing the potential for violence in Rochester by cultivating leadership skills in youth, ages 5-10. Additionally, she was featured in the popular anti-gun violence documentary, The Front Row. It is Toni's goal to deter violence in the community as much as possible and to see Rochester reach its potential in becoming a safer place. She is open to professional and volunteer opportunities. (For speaking engagements and/or to learn more about the M2 Foundation, contact Toni at: Latongianelson@gmail.com 585-857-6928)
Toni is a native of Rochester, New York and a resident of the 19th Ward. She is the proud mother of her daughter, Deja Monet. She is a graduate of the Rochester City School District, having attended Wilson Magnet and completing her education at John Marshall High School. She has a background in manufacturing, working at companies like Mobile Chemical, Bausch & Lomb and Lonza.
Toni has lived in the 19th Ward (in the same house) for the past 45 years. She "ran these streets as a child, walked to #44 school and Wilson Magnet, bowled at Perrys, got subs at Capitol, ice cream at Louie's Sweet Shop, delicious pizza at Joes pizza and ran up the street to Hunts Hardware when something needed fixing."
Toni has taken responsibility for the Community Peacemaker Community Garden (located at Chili Ave and Thurston Rd.) that has been rededicated to her son Michael. Caring for the garden is a labor of love for her.
"I am on the Executive Board and a delegate for the 19th Ward Community Association because I want to be the change I want to see. I had the greatest childhood here and have never thought to leave. Although the neighborhood has changed over the years, the sense of community never has…I think I'll stay a while. 19th Proud!"
"Toni" Nelson is a well-known community activist and leader in the fight against violence. For the past four years, she's helped to educate the Rochester area on gun violence prevention and has worked to bring new anti-gun violence initiatives to the community. Since the tragic murders of her husband Michael Nelson in 1993 and son Michael Jr. in 2014, Toni has worked and collaborated with many organizations such as ROC the Peace, Rise Up Rochester and the ROC Against Gun Violence Coalition to deter violence in the community. Her work includes facilitating workshops on conflict resolution that offer strategies for positive behaviors and assisting families that have been victims of violence.
2021 19WCA Executive Board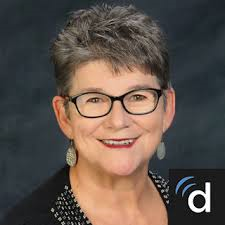 Hello I am Karen Emerson, a 19th Ward resident since 1976. I purchased my house in 1977 and have been an active member of the association since that time. I have served as district delegate, vice president and on various other committees. I have had the honor of knowing and working with so many of our talented and accomplished neighbors. These people have shaped our community by building strong relationships with city, county and state representatives. I ask you to join me in finding creative ways to continue the community building started over 5 decades ago. I look forward to serving as president.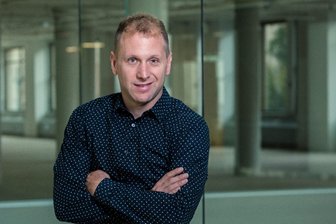 Bryan and his family moved to the 19th Ward in 2010 after doing a year of immigration advocacy work in Southern Georgia. Previous to the pandemic, the Babcocks hosted regular neighborhood potlucks and gatherings and are very community minded. For 10 years now, the Babcocks have run the community garden on Woodbine Avenue between Frost and Chili. They also keep bees, are political organizers and work/worked for many area non-profits. Bryan voluntarily runs the website for The Arnett Cafe and St. Joseph's Neighborhood Center.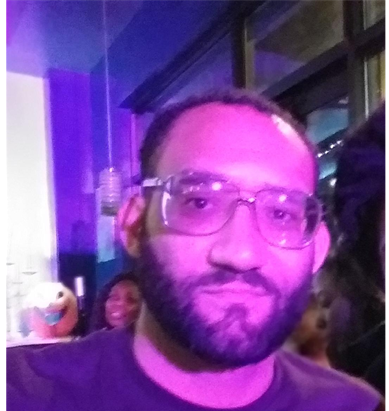 Jeremy Coleman was raised in the 19th Ward by two parents who were very active in the Association and remain active in community building. Jeremy received an engineering degree from SUNY Binghamton and is a Quality Assurance testing engineer at Ortho Clinical Diagnostics. He owns his home on Lincoln Avenue, and his sister and nephew live in the house his family was raised in. He currently serves as 2nd VP and has served as District delegate in the past. He was the Association's main spokesman in regards to advocating for the formation of the Police Accountability Board and is particularly interested in recruiting younger members to become active in the Association.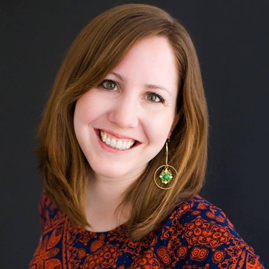 Cecelia Hencke moved to the 19th Ward with her husband and dog in December 2017. Prior to this, Cecelia lived in the South Wedge neighborhood for a few years. She moved to the city from Avon, NY after returning from serving in AmeriCorps for two years- one year in West Virginia and the second year in Rochester. Cecelia has over 10 years of experience working in the nonprofit sector and was the executive director of Rochester Global Connections- a small nonprofit that provided cultural exchange programs for international students and international visitors. Cecelia has a Masters degree in Public Administration and recently started working in the Education Abroad office at RIT. She is passionate about social and racial justice and is actively involved with the organization, Standing Up for Racial Justice. Cecelia served as a delegate for the 7th district this past year and is honored to be nominated for the secretary position. She loves living in the 19th Ward and looks forward to working together as a community to continue to make this neighborhood a diverse and enriching place to live.
(No Picture) Richard Damick, Treasurer
Rich is the current Treasurer of the 19th Ward Community Association and he previously served in that capacity between about 2013 and 2016. and his wife Janice is the delegate for District One in the Association. They have owned a home and lived in the Ward for 20 years. They previously lived in Corn Hill, and he was treasurer of the Corn Hill Neighborhood Association. He earned a BS in Accounting from RIT and is owner of Genesee POS Systems, Inc., a point of sale software reseller and support organization with two employees.
Around the Neighborhood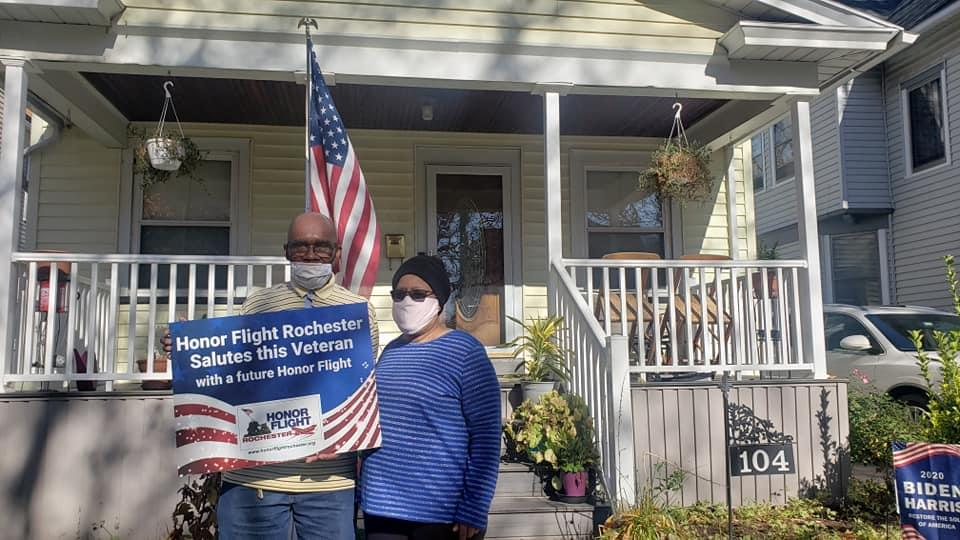 Congratulations to 19th Ward resident Roosevelt Ward Jr. for being honored as a veteran by the Honor Flight of Rochester organization.
He is a Vietnam War Veteran with a 100% disability. Honorable Discharged from the United States Marine Corp.
He also served 42 years for the US Postal Service.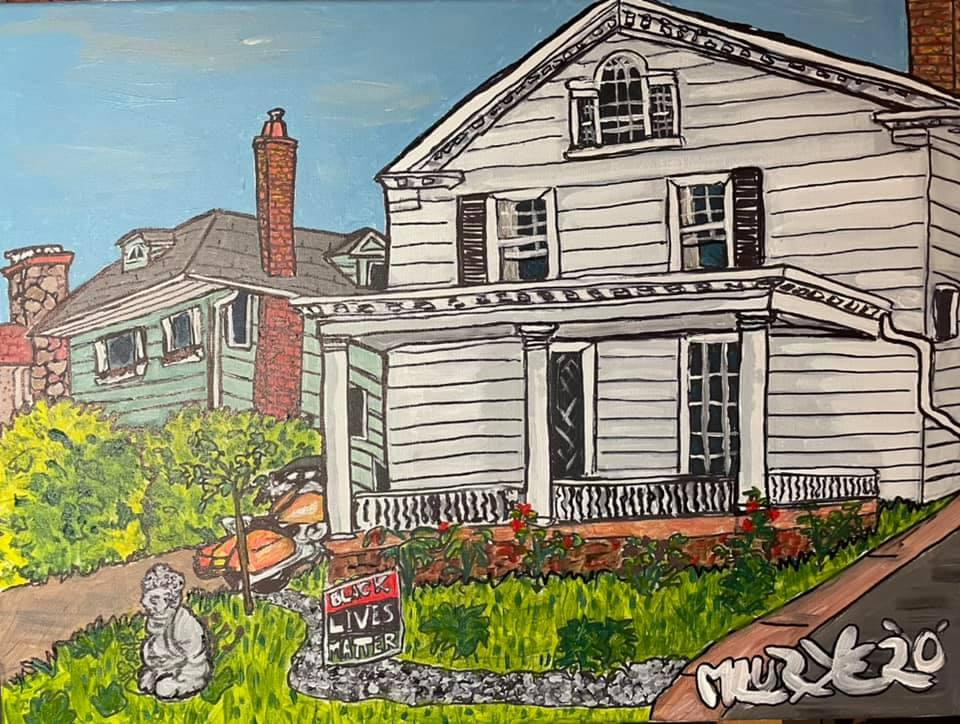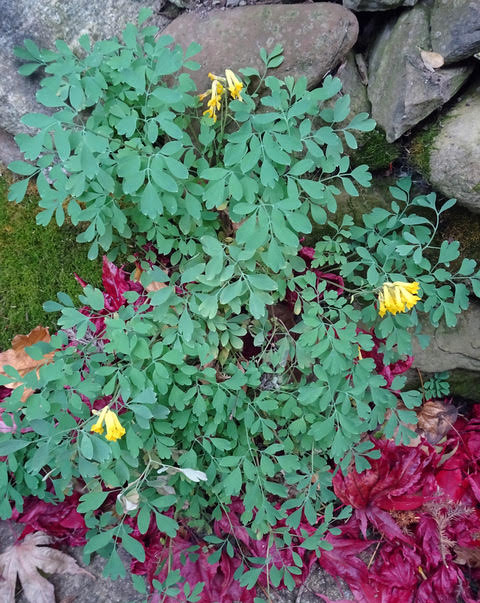 Business Shout Outs
Shout out to Laundry on Arnett (362 Arnett Blvd) for being the pick up location for free pre-packaged Thanksgiving meals provided by residents Cathy Tong, Latrina Ashton-Harrel with support from community residents.
Shout out to local restaurant P.I.'s Lounge, (West Ave. across from Tops). "Called in a takeout order (first time) for a Friday Fish Fry – customer service was friendly and promised to be ready when I arrived – it was!! Fish Fry was hot, coleslaw was to die for! I'm a fish fry lover and this was truly one of the best in the 19th!" – a happy new customer
Shout out to 19WCA -from the Kiwanis of Southwest Rochester. "Thank you for mentioning our "Shredfest" fundraiser in your newsletter. Many people who came mentioned the article. We were also grateful to be part of the Westside Farmers Market. The "Shredfest" and pumpkin sales have been very successful. Your support has been key. Thank you."
From Our Community Leadership
The 19th Ward Community Association is a non-partisan association. Over the coming months we look forward to hearing from our community leaders with updates on the work being done on community issues and future plans. Please call the 19WCA office at 585-328-6571 or email 19thward@19wca.org to leave any questions or concerns you may have for them.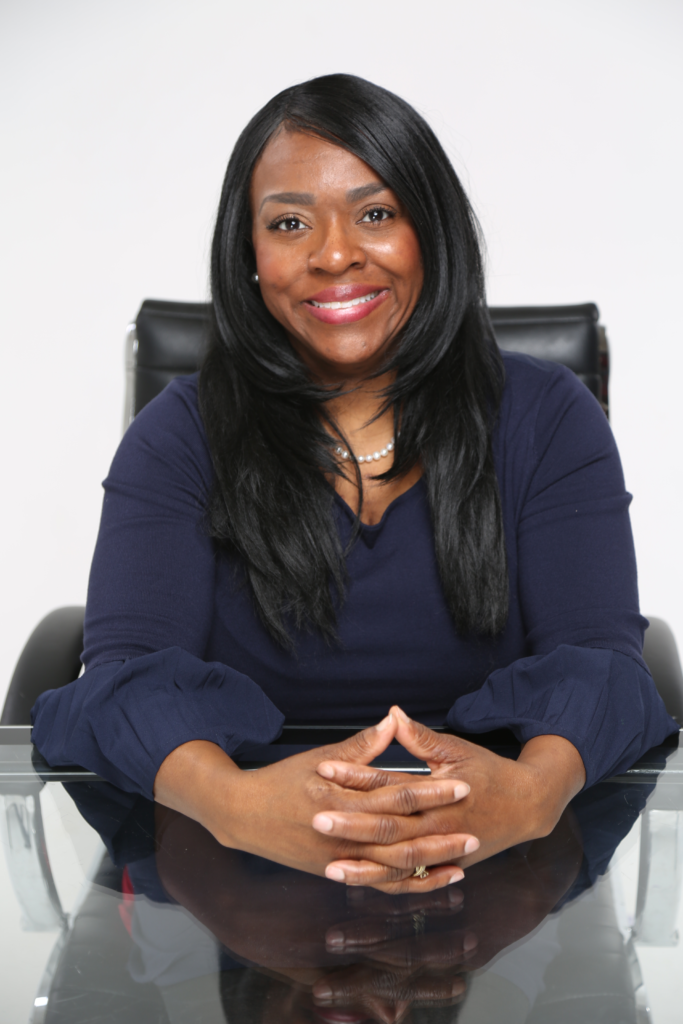 Hello Residents of the 19th Ward Community Association,
My name is LaShay D. Harris, your City Council Representative for the South District. As we enter the height of the flu season I want to remind you that practicing social distancing is imperative to reduce the spread of COVID-19. My prayers go out to those who have lost loved ones due to COVID-19.
The Rochester City Council has had a few challenges due to COVID-19. We have made the necessary adjustments by providing live council meetings on the City Council YouTube channel. City Council has made strides in providing access to our government process by conducting meetings via Zoom and posting them on YouTube. We remain committed to having a transparent government.
I have the following updates for the South District:
In October the City of Rochester welcomed Interim Police Chief Cynthia Herriott-Sullivan. She and her newly appointed team of commanders have committed to providing Rochester a community policing model that would move Rochester forward. I have met with her team of commanders to address concerns of the South District. Chief Herriott- Sullivan is committed to addressing crime and quality of life issues in our area.
City Council is working on reforming RPD's and FACIT's response to mental health crises. In October, the Family and Crisis Intervention Team (FACIT), a mobile crisis unit originally overseen by the Rochester Police Department, was transferred to the Department of Youth, Recreation and Human Services Department. Commissioner Daniele Lyman-Torres, leads the effort to reform mental health response by having mental health personnel respond to crises along with police and EMS. I will be working with Commissioner Lyman-Torres as we review the COHOOTS model as an inspiration for a model that can work for Rochester. I serve on a committee composed of local stakeholders who are police, EMS and mental health workers to develop a new mental health response model that would meet the needs of the City of Rochester. These efforts will continue until a comprehensive mobile response plan for mental health services calls is drafted. The Commissioner Lyman-Torres will launch the pilot plan by the end of December and in early January she will deliver a virtual update to the community. This is meaningful work and I am confident that this team will deliver the necessary reforms to our mental health system.
As your representative, I have worked to resolve quality of life issues and crime by working with the Mayor and her administration. This early fall, I hosted a mini clean sweep tackling the garbage on Thurston Village, Thurston/Chili and Salina Street blocks. Street Manager, John DeMott, joined by Scott Beck, JoAnn DeMott, County Legislator Sabrina LaMar, NSC James Demps and a host of community volunteers participated in the event. Together we must do everything we can to keep our neighborhood clean!
The work continues beyond cleaning the streets. We must work to ensure that anchor businesses remain good neighbors. In October, I received a petition from neighbors of Sawyer Street who have lodged complaints regarding the condition of the Genesee Street Family Dollar. Neighbors complained about the condition of the parking lot, garbage, overgrown landscape and lack of accessibility for wheelchairs. In November, in collaboration with the NSC Administration, we met with the Family Dollar Regional Manager and they agreed to the following: Take care of the landscape issues, garbage and fix the pot holes in the parking lot. They will review options for a long- term solution for wheelchair access. In the meantime, they urge individuals to call ahead if they will require assistance with the doors. Family Dollar is interested in being a good corporate neighbor and looks forward to a continued relationship to provide a positive shopping experience to the 19th Ward residents.
In closing, I am looking forward to the continued work that is needed to make our community better. For more information and details regarding City Council please look us up on Facebook https://www.facebook.com/RochesterCityCouncil/ or at https://www.cityofrochester.gov/article.aspx?id=8589935617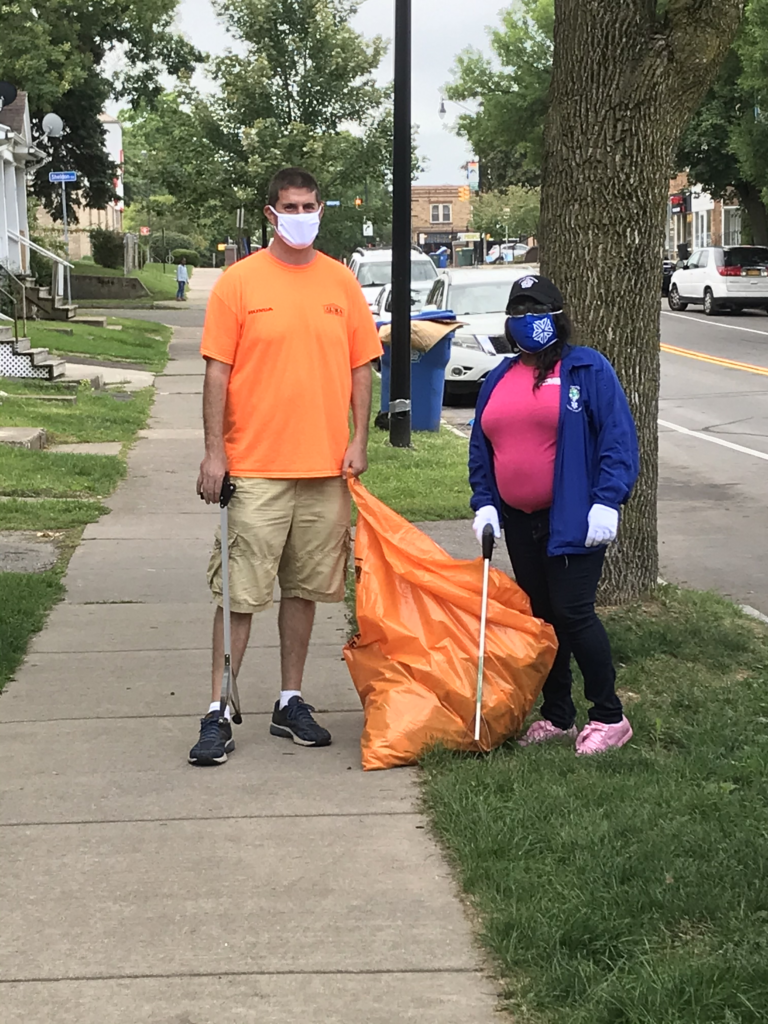 Greetings City Neighbors!
I am grateful for the trust placed in me by the Rochester community, and ready to bring new representation to the state senate on behalf of our community. As we get to know each other better, I want to share my background to demonstrate my commitment to the city we love.
Many of you know, I was adopted by a single mom from an orphanage in India at just 8 weeks old. I was raised in the South Wedge, near the Ford Street Bridge. I am a proud K-12 graduate of the Rochester City School District, before earning scholarships to Hobart & William Smith Colleges and then Albany Law School. After finishing school, I felt called to public service and have spent most of my life working in and around the City of Rochester. I got my start working for the late U.S. Congresswoman Louise Slaughter, and spent time working in Albany and NYC for Governors Paterson and Cuomo. Most special, however, was the opportunity to serve as Chief of Staff for the City of Rochester for the first term of Mayor Warren. Most of my career has always revolved around helping the people of Rochester and I cannot wait to start helping our city that my wife, Diane, and I live in today.
One of the issues I'm most passionate about is our public education system. My mother was a MCC professor, so I have seen firsthand the value that our public schools can bring to residents' lives. Every child in the city should receive a quality education regardless of their zip code or socioeconomic status, and we know all too well that our current school system falls short of that goal. I will strongly push for fully funded schools and an updated, career-based curriculum so that every child can have the same opportunities that I had.
I'm also committed to making healthcare more affordable, city housing more stable, and our neighborhood streets safer. If there are any issues you're passionate about or laws you'd like to see enacted, you can always contact me at jeremycooney.com.
Wishing you a safe and warm holiday season.
Senator-Elect Jeremy Cooney
New York State, 56th District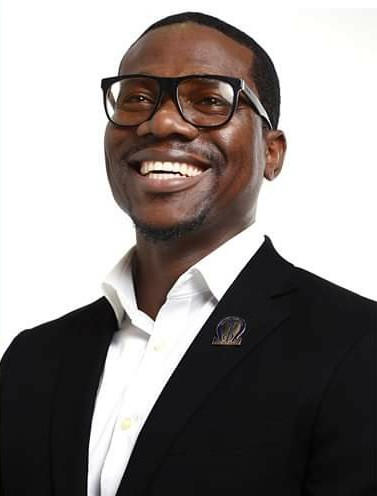 From Assemblyman Demond Meeks Facebook page
Wow!!! What a day!!! Who would of thought that a 15 year old young man working in the West Main St. office of the Late Honorable Assemblyman David Gantt would some day be elected to serve in the seat held by The Dean for 37 years. I am absolutely elated to inform you all that today was officially my first day as a member of the New York State Assembly. Over the years I have made plenty of trips to Albany for a number of different reasons. For 10 years I was a facilitator with the YMCA Youth & Government Program in which I facilitated youth in a mock simulation of state government.
As a Labor and grassroots community organizer I led a number of rallies and protests fighting on behalf of our children and disenfranchised communities across the state at the Capital. So on my way out the door tonight, Sergeant at Arms Wayne Jackson says to me "I remember you." I responded "From Where?" He then states "I remember you from the protest." I responded "Which one!"
"Do not get lost in a sea of despair. Be hopeful, be optimistic. Our struggle is not the struggle of a day, a week, a month, or a year, it is the struggle of a lifetime. Never, ever be afraid to make some noise and get in good trouble, necessary trouble."- The Late Honorable Congressman John Lewis
IN CASE YOU MISSED IT
19WCA Convention
A highlight at the annual convention was the video "What does it mean to be a member of the 19th Ward Community Association?" (Thank you, Cecelia Hencke!) You can find this video on our website at 19wca.org.
Arnett Branch Library
Effective November 24th, in response to the City of Rochester being designated as an Orange Zone, all Rochester Public Library locations will be closed to the public until further notice. Curbside service will still be available and the Central Library Monday – Friday from 9 AM to 2 PM. Curbside pickup is also available at RPL branches Monday, Tuesday, Wednesday, Friday from 9 AM to 2 PM, and Thursday from 1 PM to 6 PM. Please contact your favorite RPL location to request materials and schedule pick-up. https://roccitylibrary.org/location/
City of Rochester
Mayor Lovely A. Warren announced that the R-Center Learning Labs will remain open as a result of receiving more specific State guidance Nine City R-Centers have been converted to Learning Labs to help students adjust to a remote learning environment and ensure they have access to nutritious meals when school facilities are closed.
Under the direction of the Department of Recreation and Human Services, the R-Center Learning Labs are open from 8 a.m. to noon. Monday through Friday, when RCSD staff are on site to help children with homework and other learning needs.
The R-Centers will also serve as Grab-and-Go meal distribution sites — providing breakfast, lunch and dinner — for all children and their families from 8:30 a.m. to 5.30 p.m. Monday through Friday. Open recreation will remain unavailable due to the NYS Orange Zone regulations.
The following R-Centers will have Learning Labs and meal distribution sites:
Adams Street, 85 Adams St.;
Avenue D, 200 Ave. D;
Carter Street, 500 Carter St.;
Frederick Douglass, 990 South Ave.;
David Gantt, 700 North St.;
Tyshaun Cauldwell, 524 Campbell St.;
Edgerton, 41 Backus St.;
Trenton & Pamela Jackson, 485 N. Clinton Ave.; 
 Thomas Ryan, 530 Webster Ave.
Committee Information
Reach out to our office manager if you would like to get involved.
Delegates Council
Delegates Council will meet virtually on December 10th at 7pm.
Garden Committee
The Garden Committee is dreaming of spring flowers, once again 🙂
Communications Committee
The Communications Committee is in search of a new chair. Get in touch!
Housing Committee
The 19th Ward Housing Committee will meet the third Thursday of each month at 1 pm when we are able. Please get in touch with our Office Manager about how we'll meet during social distancing. Our meetings generally last about an hour. A City representative from Buildings and Code Enforcement attends to work with us on specific properties, concerns/issues, code enforcement, etc.
Schools Committee
The schools committee is continuing to meet and will keep us updated on the good work they're doing.