Update 19 – September 2022
President's Message Karen Emerson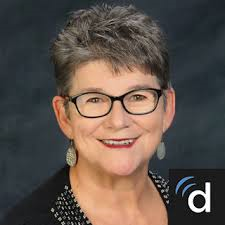 The school year has started and I am among the returning students. I am taking advantage of the MCC Senior Citizen Audit program. Auditing for Senior Citizens | Registration & Records | Monroe Community College (monroecc.edu). I am trying to negotiate computer issues, new material and hanging out with classmates. It reminds me of the challenges our friends and neighbors have with this transition.
As an association we are also experiencing transitions. September 27th the strategic planning group begins. It's time to make the 19th Ward Community Association work for ALL our neighbors. Please be ready to share your ideas by either joining the strategic planning process or participatimg in community input events. Please call the office to join in on the fun.
Regular Delegate Council meetings will resume this month and are scheduled for the 2nd Thursday of each month. They are being held at the Arnett Library from 7-8pm please find out who your delegate is or become a delegate. Your participation is critical to having an association that works.
Happenings
Clean Sweeps
This Saturday September 10th we will be meeting at the corner of Post and Chili from 10am-12 noon. We will continue Clean Sweeps the second Saturday of the month. To date, we have had over 100 people attend. Thanks to all who have come once or every month to help keep our community looking better.
Wilson Day
 Despite the rainy weather we had 20 students from the University of Rochester join us to clean at the Ravenwood Gardens and clean and inventory the office. We had a great afternoon and although some of the students got really soaked everyone was excited to participate. Thanks to Ruth, Doug and Charlotte Giebel for supervising. Thanks to the University of Rochester for making sure the students are introduced to the community. 
NSC (Neighborhood Service Center)
Despite being short staffed, the NSC, under the leadership of Charles Reaves, continues to address issues that affect our neighborhood. Some of the things he is working on: Businesses operating without permits, Loitering, Front yard parking and certificates of occupancy. Please help by sending pictures or concerns to Charles.Reaves@cityofrochester.gov.
Business Associations are making plans to bring more shoppers and activities to the area.
Westside Market
There are 5 more weeks of the market. If you haven't had a chance to visit you have missed some amazing events. BUT there is still more to come. Next week we will have an Arts and Craft event, Get out to Vote and lots of great music (Ben and Grace will be playing one of the nights). This past week we were entertained by the acapella group The Midnight Ramblers and the Jordan Lerner Jazz ensemble. It was so great we barely noticed the rain. See you next Tuesday. 
Community Cats
Looking to add a fur baby to your home? Our Community Cats program continues to feed, foster, and care for the feral cats. Please let us know if you need help with neighborhood cats. This program is so successful that the city is using it as a model. Many thanks to their dedicated volunteers under the direction of Robin Glenski.
Rapids Cemetery
If you have not had a chance to visit the oldest cemetery in the city of Rochester you are missing out on a place of splendor. Through the hard work of the History and Archives Committee and direction of John Curran, the cemetery is teeming with flowers and solitude.
Southwest Rotary
With the assistance of many sponsoring organizations, the Rotary Club of Rochester SW has created a play space at the community garden at 133 Kenwood Avenue that is accessible to all children. The grand opening celebration and dedication of the sensory garden will be Monday, September 12, 2022. There will be a procession from School 29 to the garden at 10:30 am and at 4:30 – 6:00 pm Kenwood Kaboom Playspace Community Cookout.
The ROC River Ride will be September 22, 2022 at 10 am. This is a family event at 1000 Genesee Street and is free . Local artists and storytellers will be stationed on the route, R Community Bikes will provide bike check ups and ice cream treats at the end. 
Remember our food insecure neighbors and donate to our food pantries at the Arnett Library and the 19th Ward Community Association office at 216 Thurston Road. Please place only food in the cupboard. Nonperishable items are best.
Karen V. Emerson, President
19th Ward Community Association
AROUND THE NEIGHBORHOOD
Office Building Update
Here is what we know: An offer has been made on the office building (216 Thurston Rd.) and it has not been finalized yet. We do not know if we will be able to stay in the building. If it is sold and we cannot stay in building we will probably have 90 days to relocate. We will continue to keep you updated as we know more.
Rapids Cemetery Lifetime Appreciation Award
The 19th Ward History & Archives Committee has presented JoAnn Belle-Isle with a utility cart featuring a dumping mechanism as a thank-you on behalf of her tireless efforts at Rapids Cemetery. For many years, JoAnn was the sole person who decorated the graves with American flags during the national holidays. She finished recently adding flags for the Labor Day weekend.
JoAnn created and maintains the cemetery entrance garden. She planted the flowers for the commemorative Potter's Field garden remembering the forgotten. She has donated Rose of Sharon flowering bushes to add color to the cemetery's meditation garden.
With neighbors like JoAnn, the spirit of caring grows throughout the 19th Ward.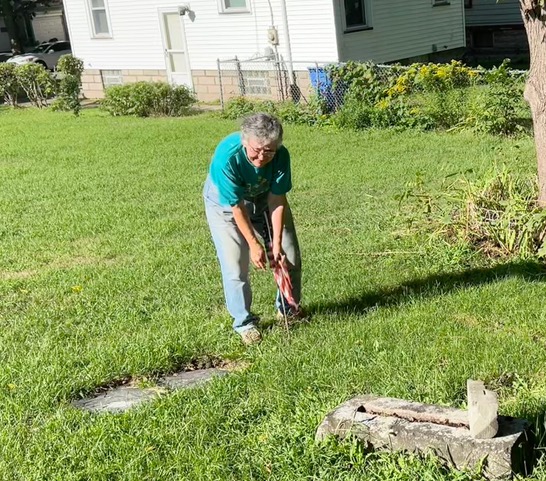 Wilson Day
The 19WCA hosted University of Rochester student volunteers on August 26th at The Ravenwood Garden and our office location on Thurston Rd. It was a mixture of sunny and stormy weather but the smiles and laughter from our volunteers as they worked made everything brighter!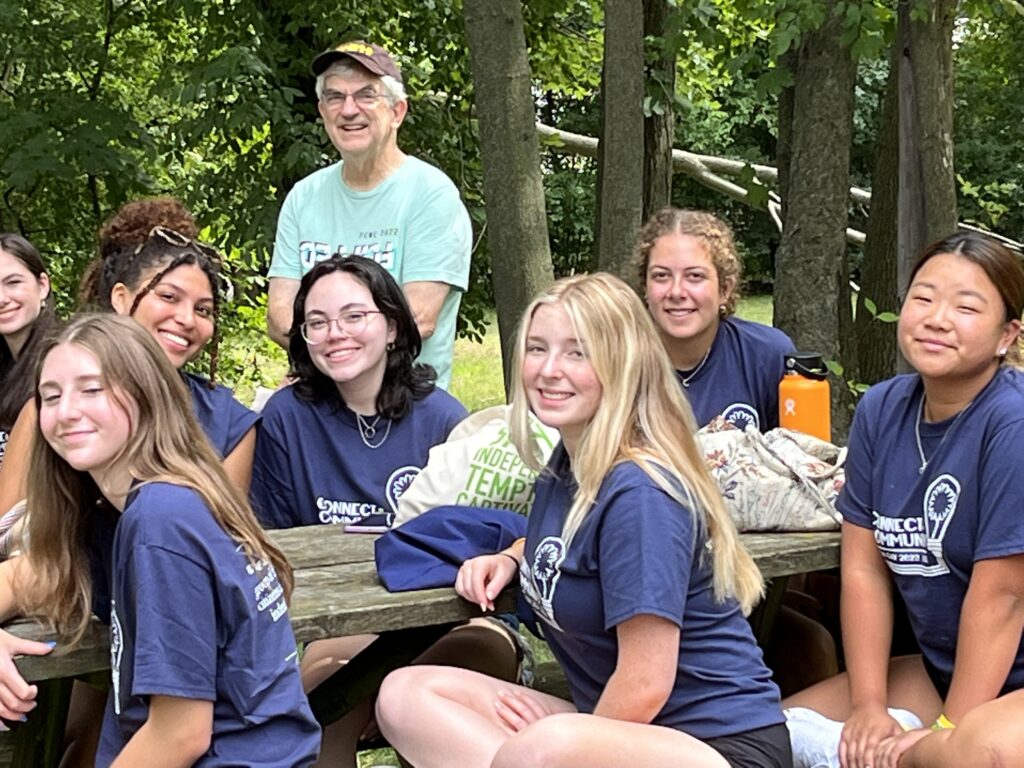 19WCA Mini Clean September 10, 10-12PM – Post & Chili Ave. – Join in whenever you can!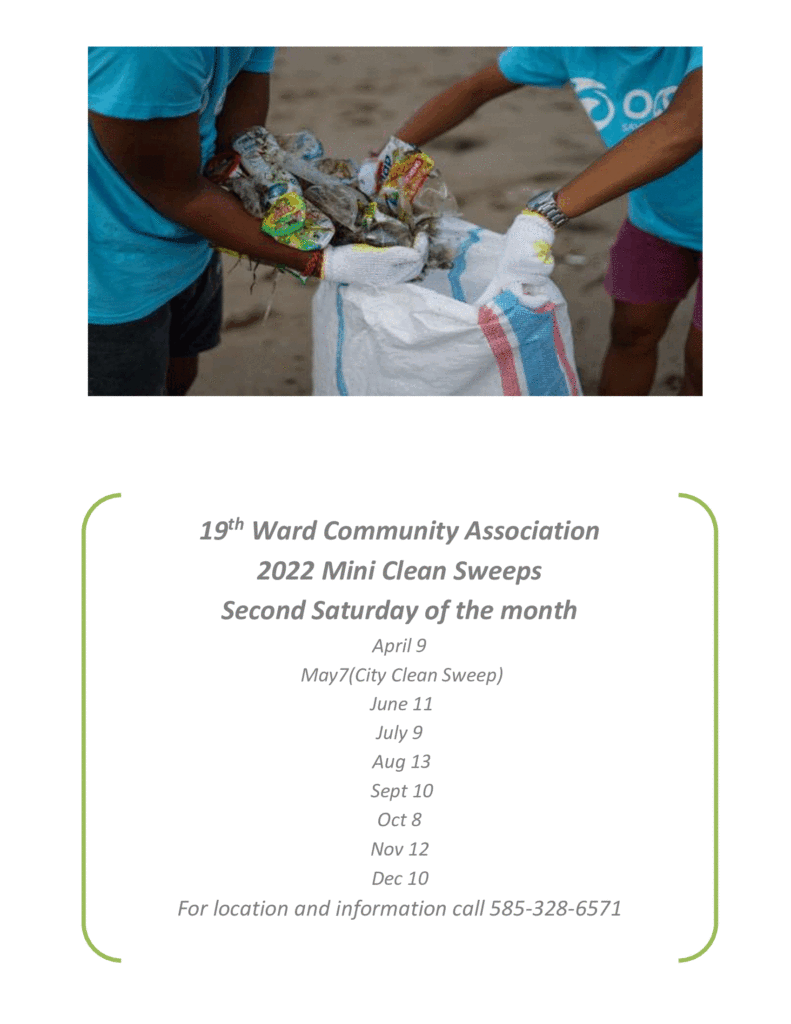 REMINDER: 19WCA 2022 Convention
The 19th Ward Annual Convention is scheduled for November 18, 2022 – time and location to be determined. We will celebrate the past year and vote for a new President, 1st or 2nd Vice President, Treasurer or Secretary. The bylaws of the organization regarding election are on the 19th Ward website. If you are a member in good standing and desire to hold one of these offices, please contact our current President, Karen Emerson at president@19wca.org. Please remember – in order to vote you must be a member living in the 19th Ward, and current with your annual dues. Please call the office at 585-328-6571 with any questions.
Arnett Library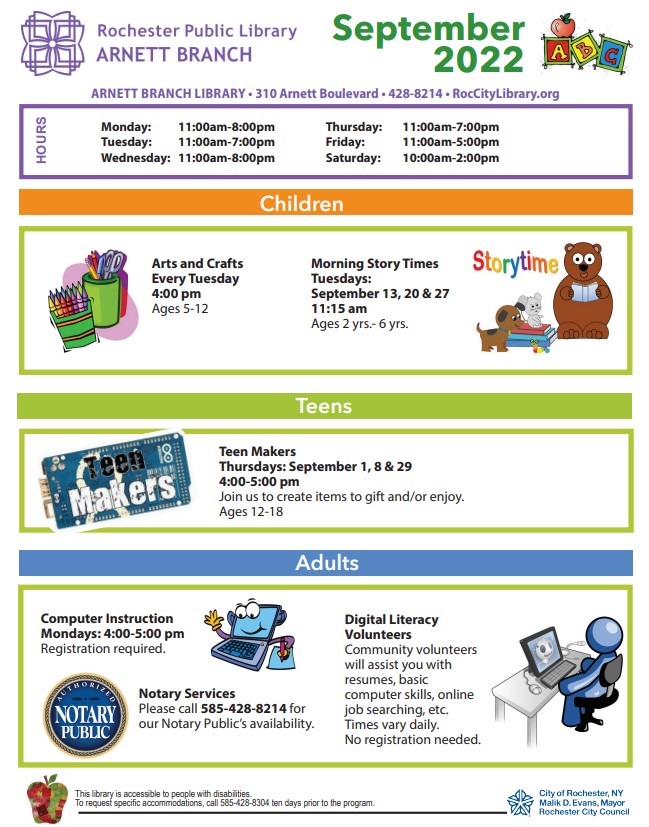 MORE COMMUNITY NEWS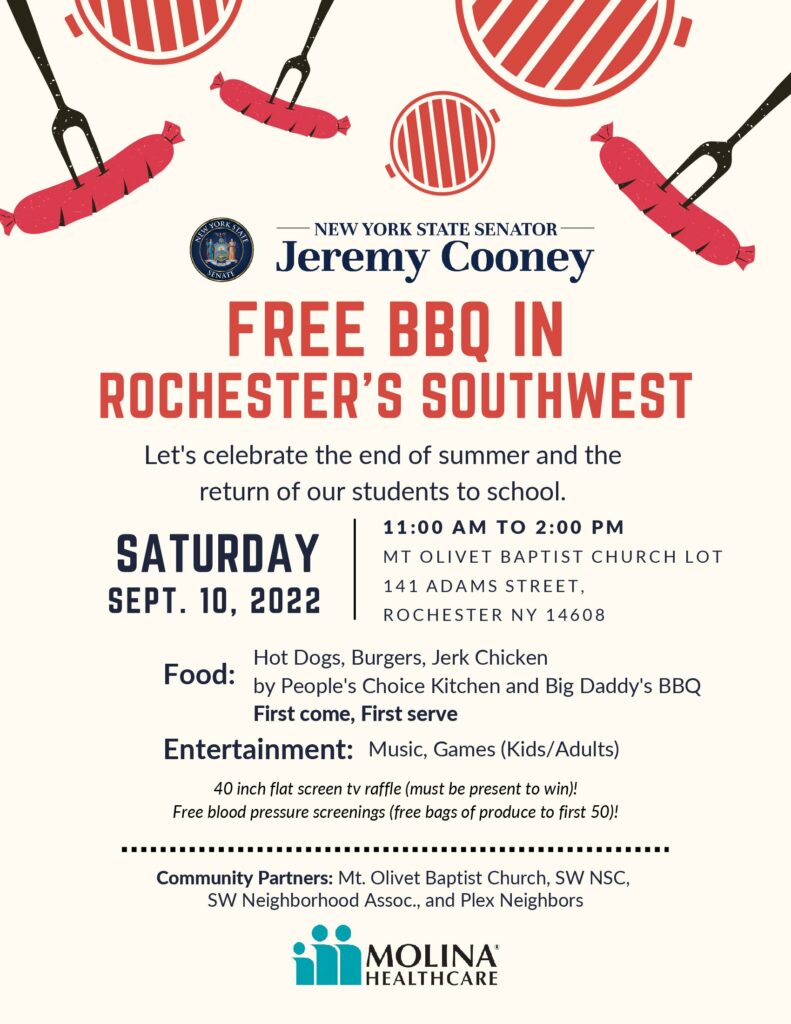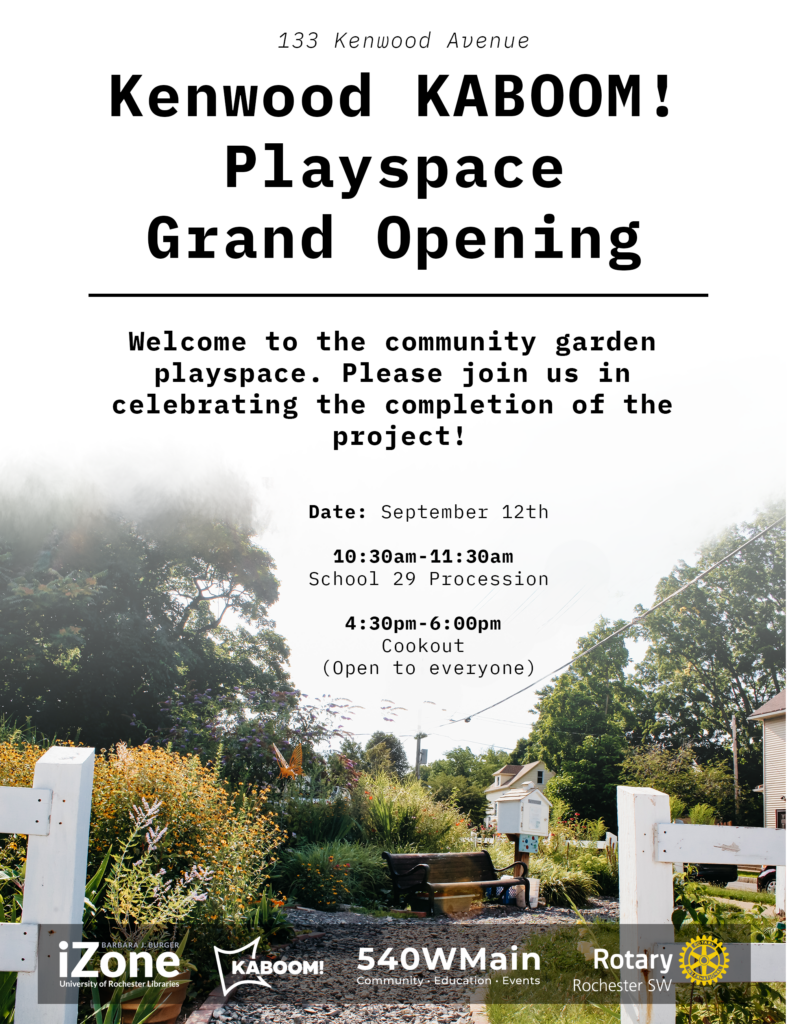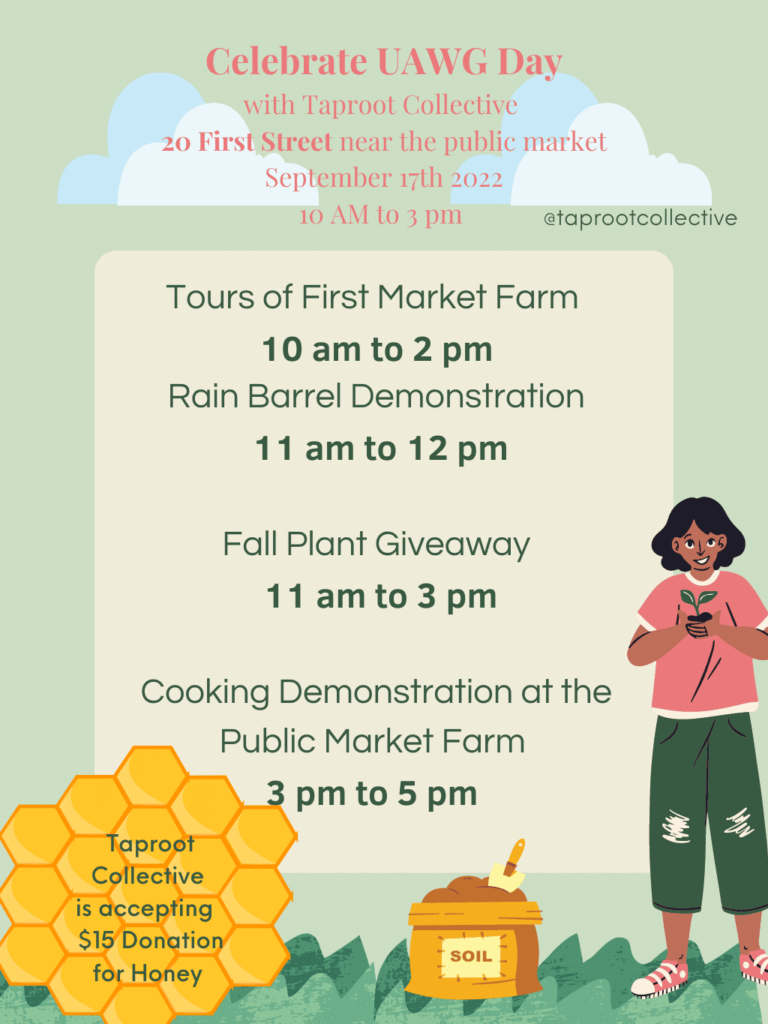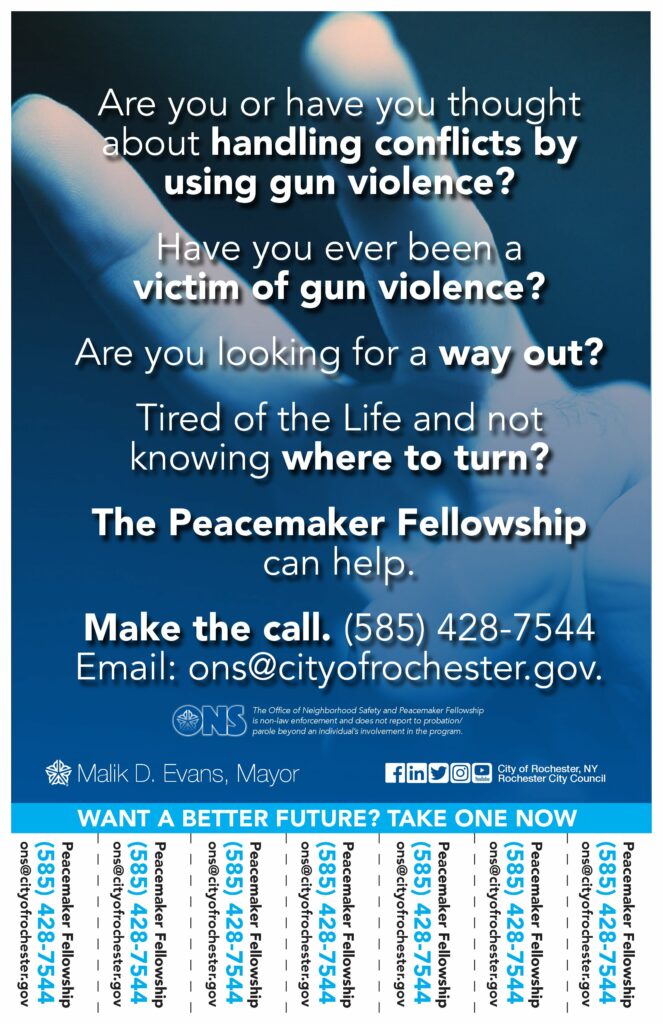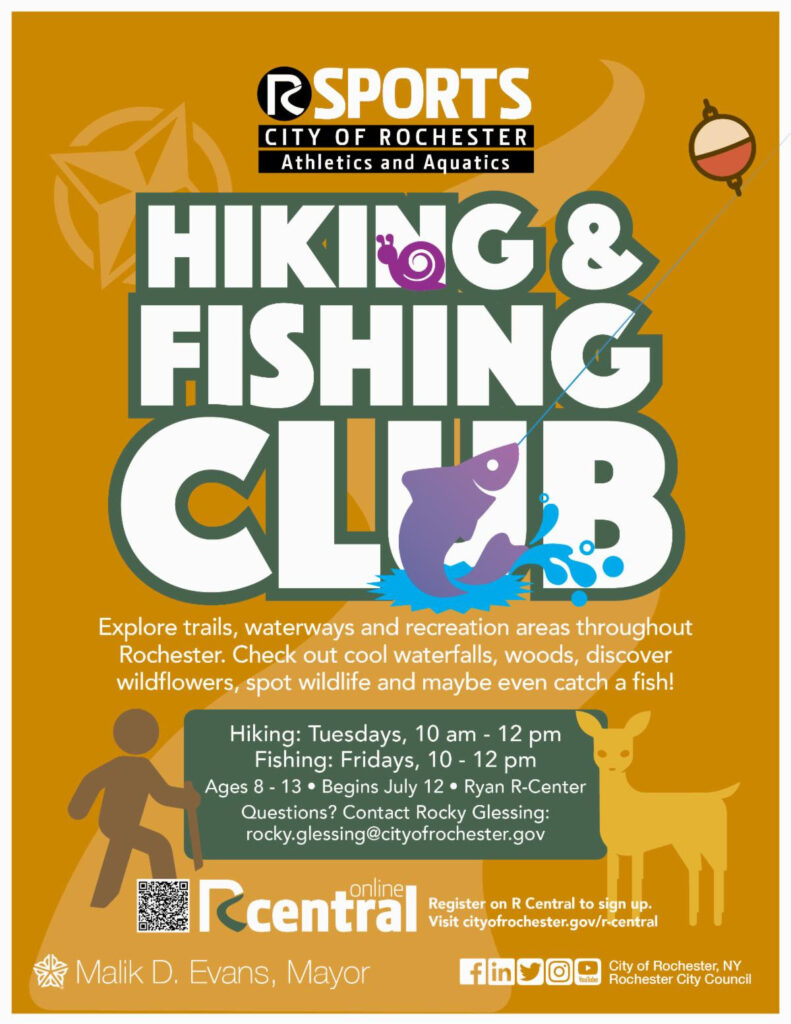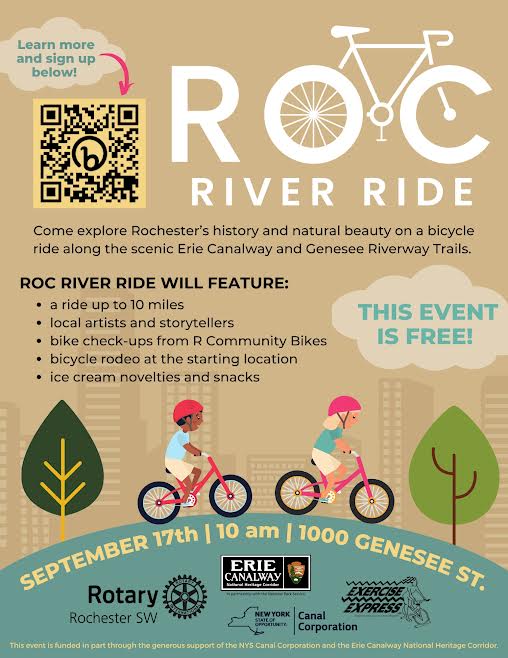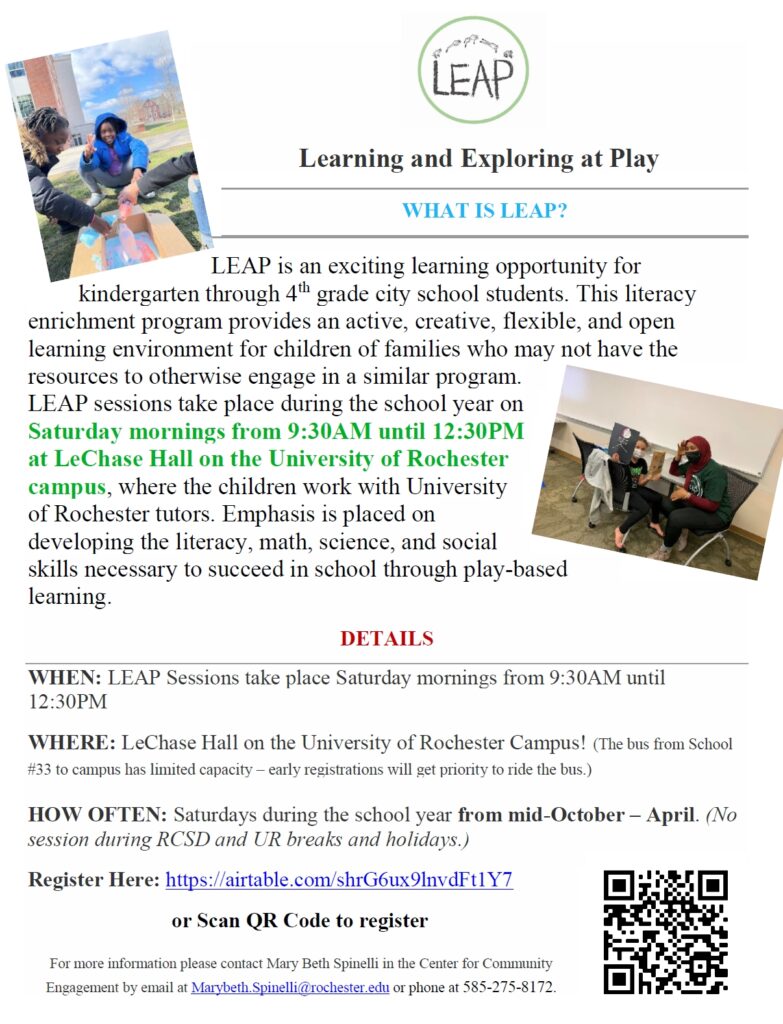 Committee Information
Reach out to our office manager if you would like to get involved.
Delegates Council
Delegates Council will meet virtually 2nd Thursday of each month. They will NOT be meeting the months of July and August, returning September.
Garden Committee
The Garden Committee is enjoying seeing your beautiful gardens bloom.
Communications Committee
The Communications Committee is in search of a new chair.
Housing Committee
The 19th Ward Housing Committee will be restarting soon. Our meetings generally last about an hour. A City representative from Buildings and Code Enforcement attends to work with us on specific properties, concerns/issues, code enforcement, etc.
Schools Committee
The schools committee is continuing to meet and will keep us updated on the good work they're doing.
AmazonSmile – smile.amazon.com – You Shop. Amazon Gives. The 19WCA is listed as a charity, we receive 0.5% when you purchase. Thank you!!