Update 19 – May 2023
Presidents Message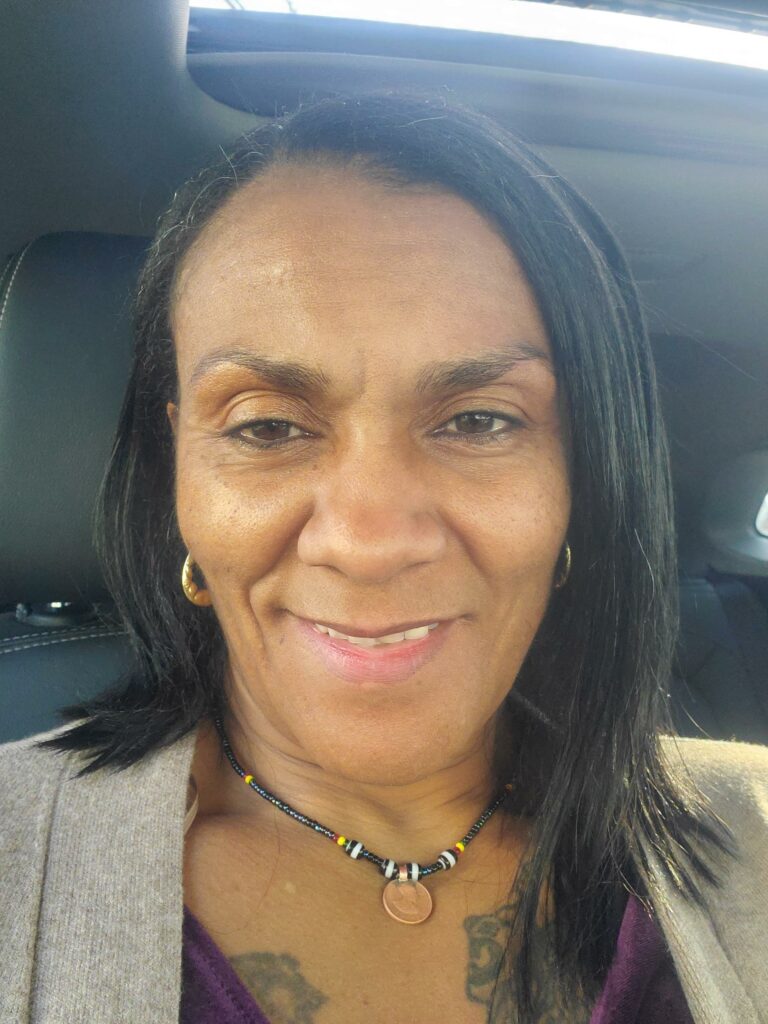 Thank you to all who continue to support and uplift the mission of the 19th Ward Community Association.
The 19WCA participated in the United Way Day of Caring. We had volunteers from Rochester Area Community Foundation, Care Stream and ESL. We met at the Arnett Branch Library at 11am. Our volunteers worked at Ravenwood Garden and did spring yard clean-up at the home of a senior citizen in our community. The Arnett Cafe provided lunch at the library and we got to know each other a little better over a good meal!
LaMar Advertising is running a billboard pet campaign for a free picture of your pet through May 31st. You can submit your picture of your pet at LamarLovesPets.com
Please mark your calendar for Square Fair on June 3rd. There are a few vendor spots open – please call the office or email 19thward@19ca.org. We also are in need of volunteers to help! Please call the office at 585-328-6571 if you are available.
Westside Farmers Market begins Tuesday June 6th, 4-7pm. Can't wait!
Complete Streets Makeover is being held June 10th. Susan Morehouse and the Complete Streets Makeover team is in need of volunteers. If you know someone who is skilled in simple woodworking, please have them contact Susan Morehouse at 585-775-9548.
Juneteenth is June 17th and will be held at the Dr. Martin Luther King Memorial Park, 353 Court St.
The D&C digital subscriber edition featured articles on 5 of our 19th Ward businesses. You can find the articles at https://www.democratandchronicle.com/story/news/local/2023/05/01/the-19th-ward-has-a-range-of-businesses-in-rochester-ny-take-a-look/70160086007/
High grass code enforcement began May 1st. Please contact NSC with any issues to check out and/or cite. They can be reached at 585-428-7630.
I participated in both Pick Up the Parks on April 22 and the City of Rochester Clean Sweep on April 29th. Dates are being determined now to restart our 19WCA mini clean sweeps. I'll keep you posted!
On my walks with King I enjoy saying hi to neighbors, seeing the beautiful lawns, flowers, and of course the homes! I love living in the 19th Ward!
Josie T. McClary
President, 19th Ward Community Association
AROUND THE NEIGHBORHOOD
Rapids Cemetery
Rapids Cemetery Needs Flower Planting Sunday, May 14th after 1:00pm
Get some fresh air and family time this Mother's Day at 60 Congress Avenue off Genesee Street at Rapids Cemetery.  Helpers are needed to plant red, white and blue gladiolus flowers at the cemetery which includes burials from the Revolutionary War, War of 1812 and the Civil War. Helpers are needed. Tools, gloves and refreshments will be provided. From 1:00pm until 3:00pm 5/14/23
Save Monday, May 29th to commemorate Memorial Day at 9:00am promptly with a special half-hour ceremony at Rapids Cemetery. Costumed enactors from the Civil War era will honor the service of local veterans with tributes and music. Join in the singing. Bring your cell phone to experience a self-conducted tour of the historical and natural attributes of the cemetery at http://rapidscemetery.rit.edu/
(The downtown parade begins at 10:30 a.m. at East Ave. & Alexander St.)
Schools Committee – Dr. Phyllis Moss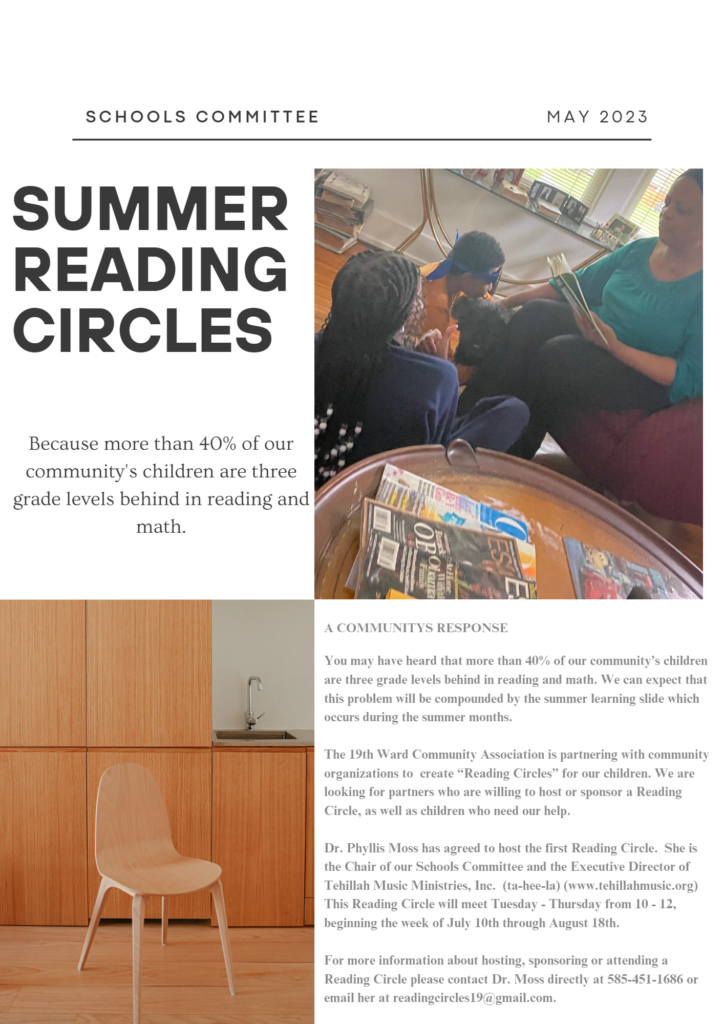 From our Street Liaisons John DeMott and Chris McDonald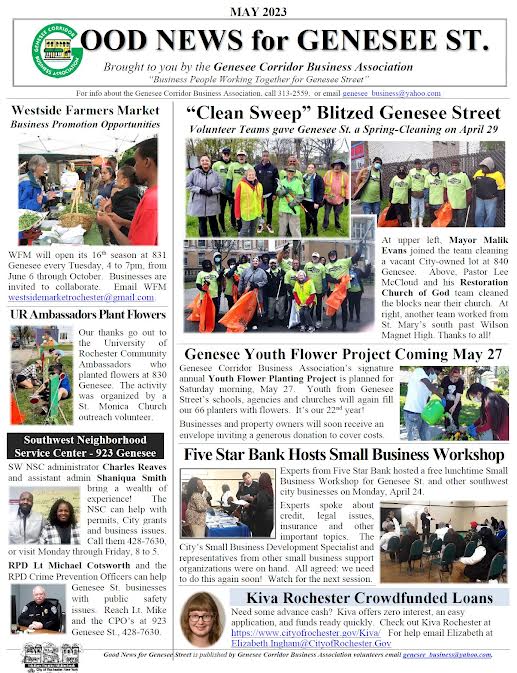 The D&C digital subscriber edition featured articles on 5 of our many treasured 19th Ward businesses. Find them at
https://www.democratandchronicle.com/story/news/local/2023/05/01/the-19th-ward-has-a-range-of-businesses-in-rochester-ny-take-a-look/70160086007/
Included are individual articles for Unified Tae Kwon-Do, His Branches Inc., Visions Barber Shop, Ali's Tailor Shop and Fashion Flair. They also mentioned stops at the Arnett Cafe, the Arnett Library and Maureen's Magic Touch, plus updated prior stories about Zoc's, Supreme Salad Bar and the Square Fair. There are cool video interviews and lots of photos.
We thank the awesome D&C reporters: Rob Bell, Genae Shields, Marili Vaca and Tracy Schumacher. Their articles really nailed the 19th Ward spirit.
The effort began last February when reporters Rob & Genae asked President Josie McClary for a list of 19th Ward businesses to visit. We had a virtual meeting, and forwarded the names of several businesses and owners to get them started.
Photos from Day of Caring
These photos are from the spring yard clean up at the home of one of our senior citizens.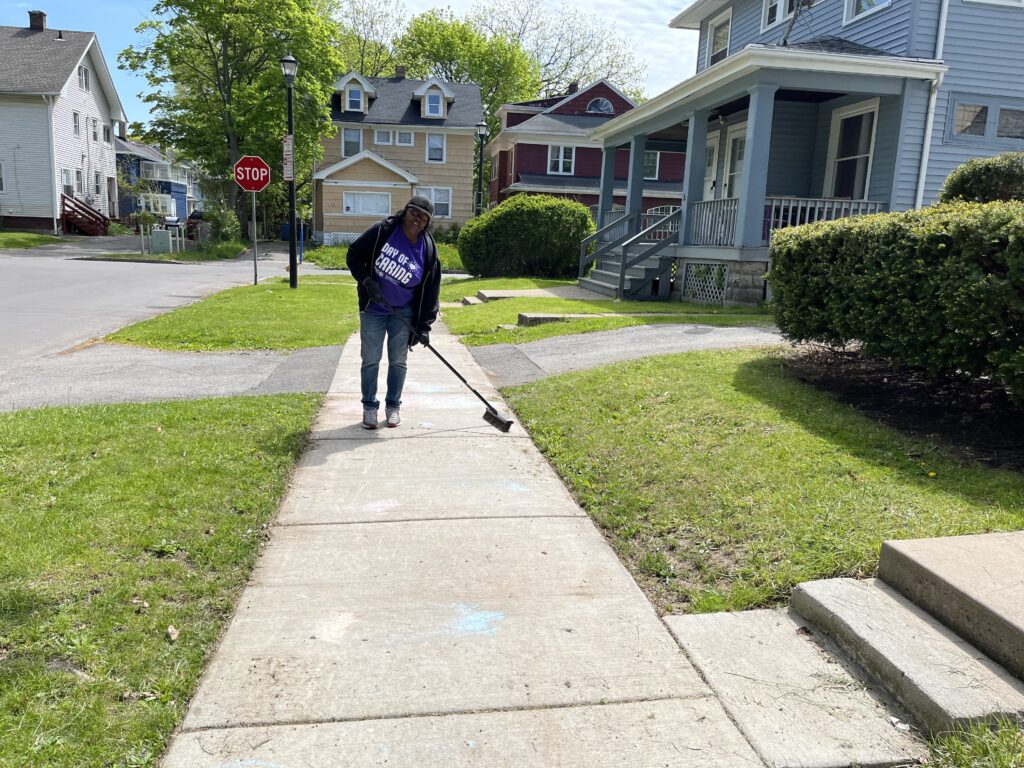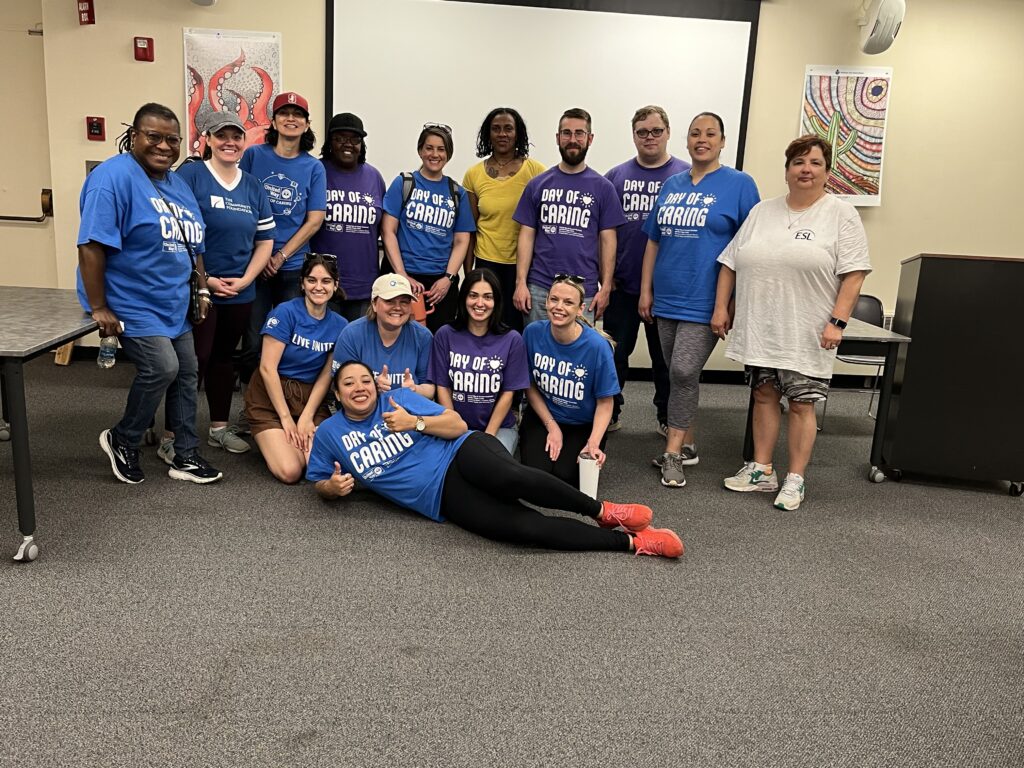 Salvation Army, West Ave.
I wanted to reach out in regard to two separate programs we offer during the summer: Summer Adventure Camp and Longpoint Camp.
Summer Adventure Camp:
This is our 6 week summer daycamp program that is held at our location on 100 West Ave. Children ages 6-12 are eligible to attend, and the dates for this program are June 26-August 4. Applications have already started (continuing through June 12th), with postcards being sent out to the 19th Ward. Applications can be found online at: https://salarmy.us/campROC . Information regarding the program is on that webpage, but if you have any questions, I'm available to answer them! We also have hard copies of applications at our location. There are only 40 slots available, so we want people to get their applications in quickly so they can be assured that their child has a spot in our program.
Longpoint Camp:
Longpoint Camp is a Salvation Army sleepaway camp located on Lake Seneca in Penn Yan. For select weeks in July-August, children throughout all of Rochester have the opportunity to apply. This application is done online through a website called CampMinder. Parents will have to go to www.campminder.com, click "log in", create a profile and, depending on their zip code, they will see what weeks and what aged children are eligible to apply. For example, children in the 19th Ward are able to attend Adventure Camp (July 10-15), Music and Arts Camp (July 17-22), and Superhero Camp (August 3-8). (Other zip codes in Rochester might have the same and/or different weeks available). Spots for the sleepaway camp are also limited, so getting children applied and enrolled as soon as possible would be great. And once again, I'm available for any questions anyone may have! CampMinder can be a little intimidating, so I'm even available to help field any questions about the website. Once you go through it, it's actually very user friendly, but the initial view can cause frustration. (Campminder is also very mobile phone friendly!)
Thank you so much for your help in getting the word out about these exciting opportunities for the youth of our community. I'm very grateful!
God bless you!
Katie Eisley, Captain
Corps Officer/Pastor
The Salvation Army ¦Northwest Corps
100 West Avenue, Rochester, NY 14611
In Case You Missed It -19WCA House Tour Returns!
The 19 Ward Community Association House Tour will return in 2023.
The date is Saturday, October 14. This event is a long-honored tradition for the ward, with this being the fortieth tour! Mark your calendars!
The committee is busy planning an interesting day. This event is important because it raises funds for the Association and showcases our lovely neighborhood, homes, & institutions. The last tour was in 2019 and 61% of the tour participants lived outside the ward. What a great way to promote our neighborhood to others who may be looking to find a new home or neighborhood.
The committee does need some help. Specifically, we need volunteers who have experience in promotion, photography, Sales, & IT. Also, we need one or two homes for this tour. If you have or know of someone who has a well maintained, interesting home, or has an interesting collection, we would love to speak with you. Please contact Tracey or Sue with any leads, or interests in helping with this event. Many Thanks.
Tracey Karl, Co-Chair Sue Williams Co-Chair
585-261-4035 585-303-4543
traceykarl2014@gmail.com swillsie57@admin
Arnett Branch Library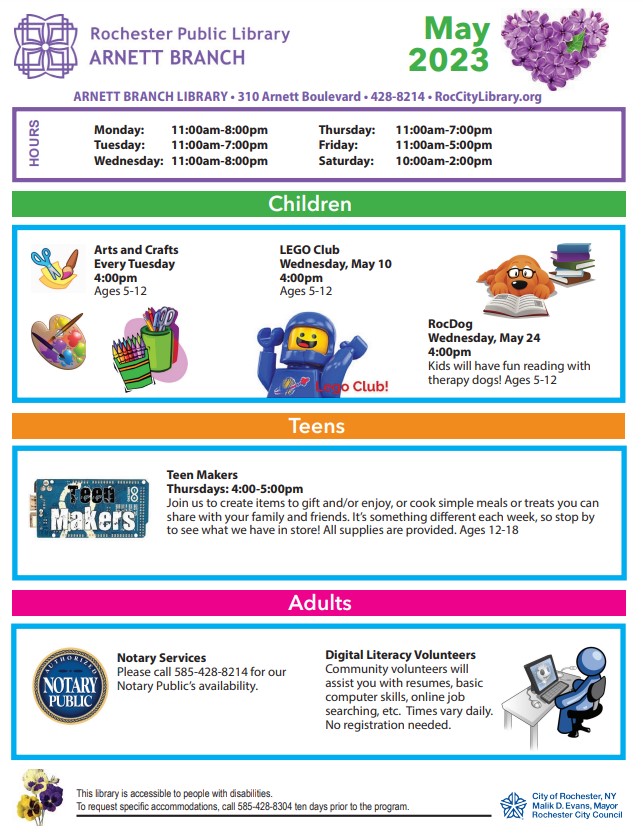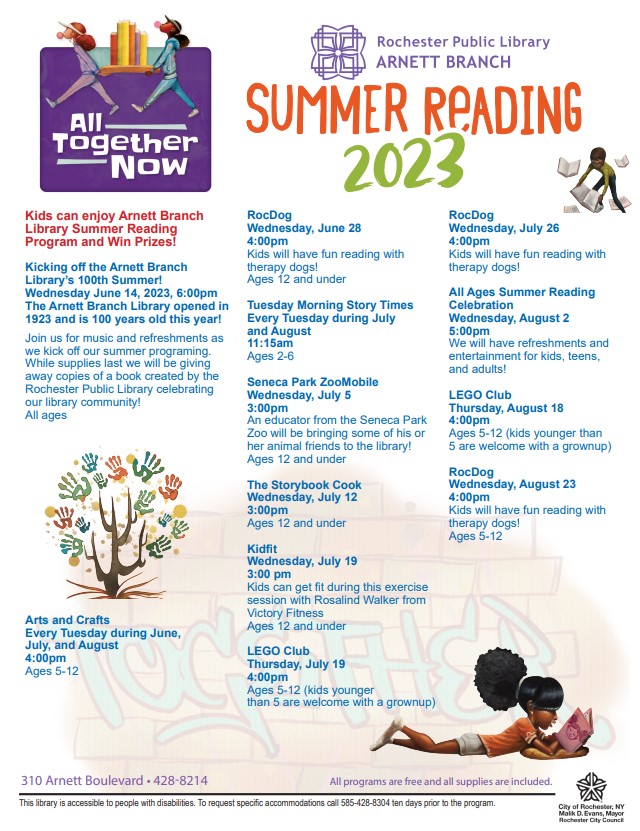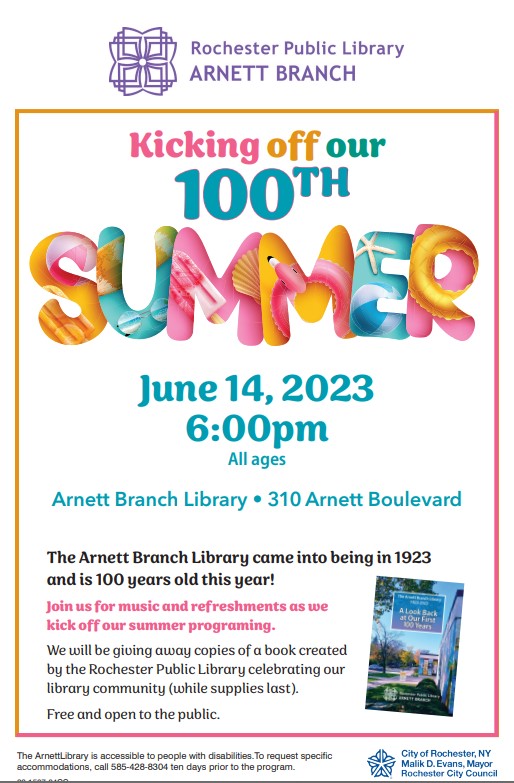 CIVICS CORNER
19WCA Community Survey
We're trying to reach 1,000 responses – If you've already completed the survey – please ask your neighbor!
https://forms.gle/HWSeoENS7vPCDYzA7
FLYERS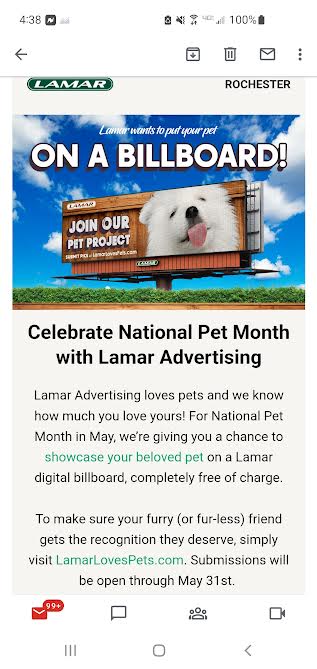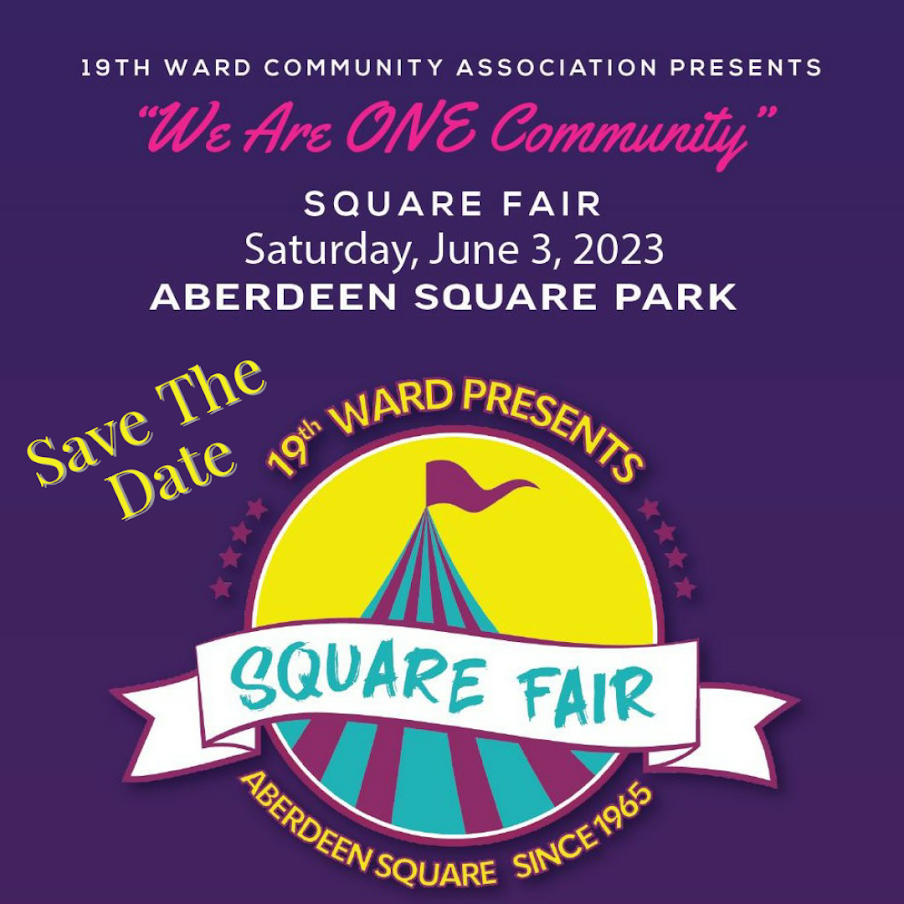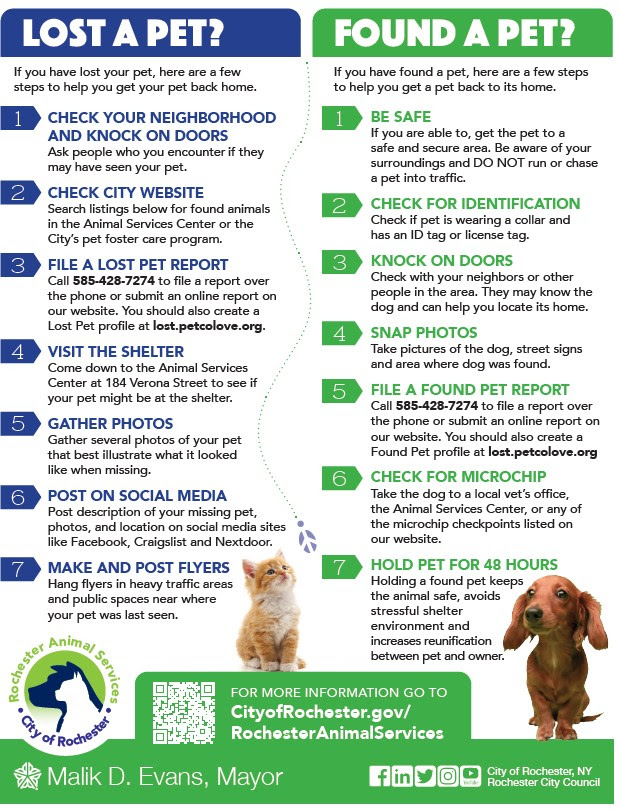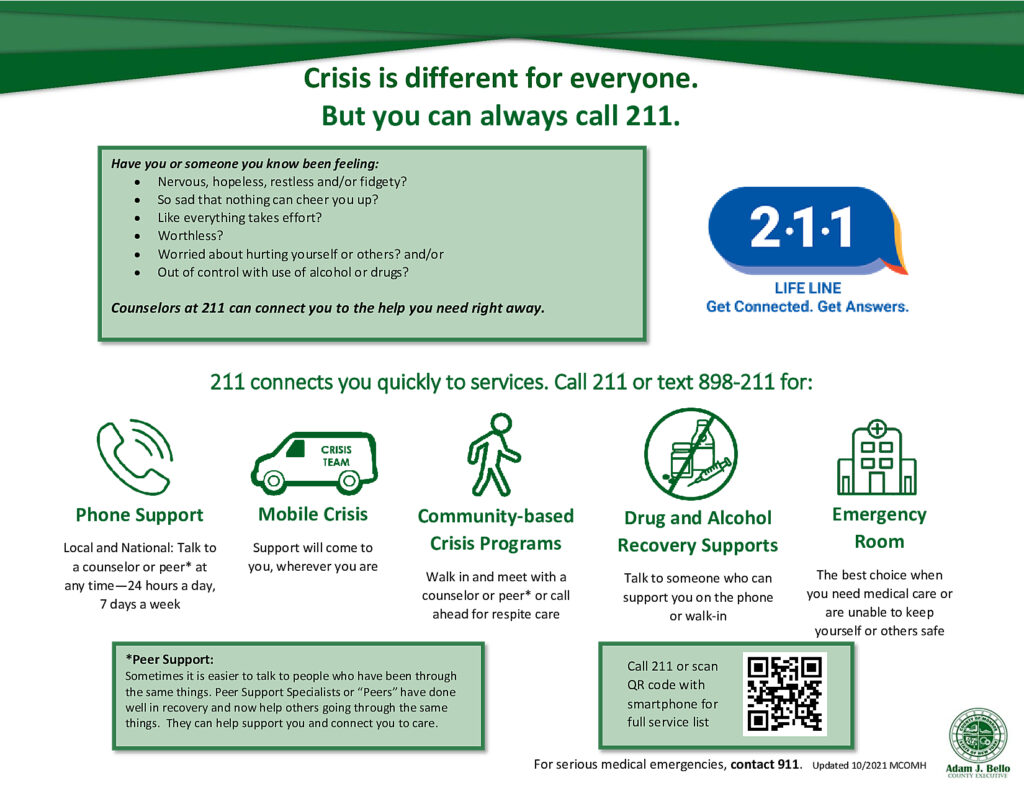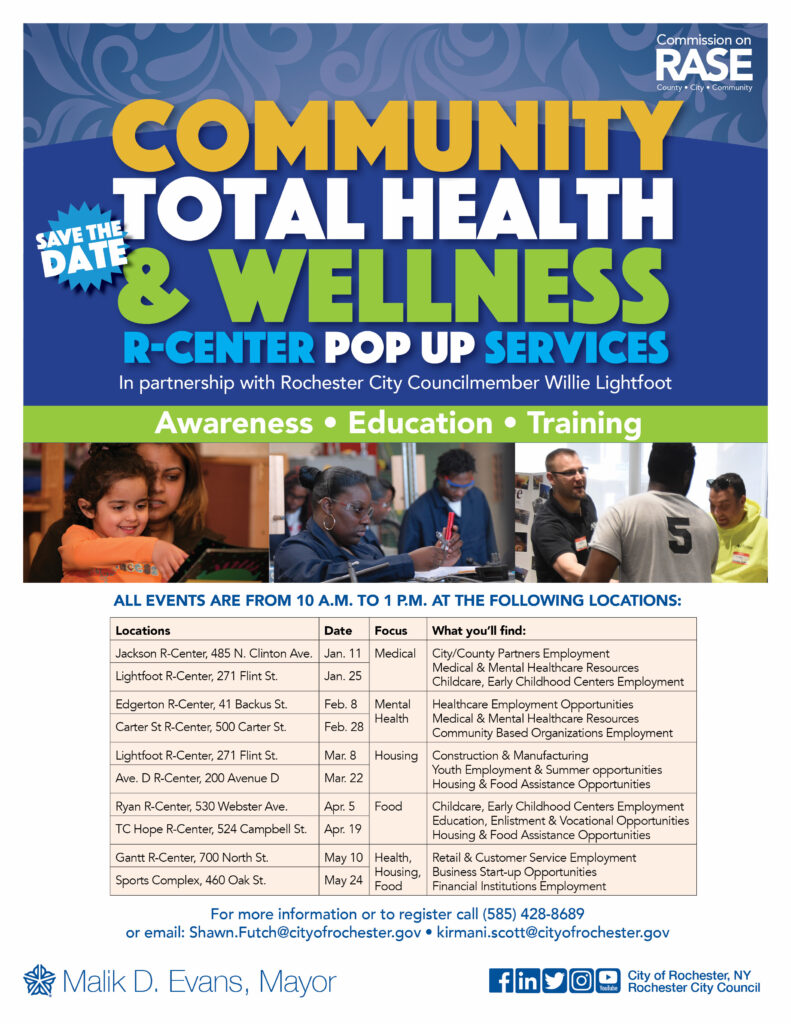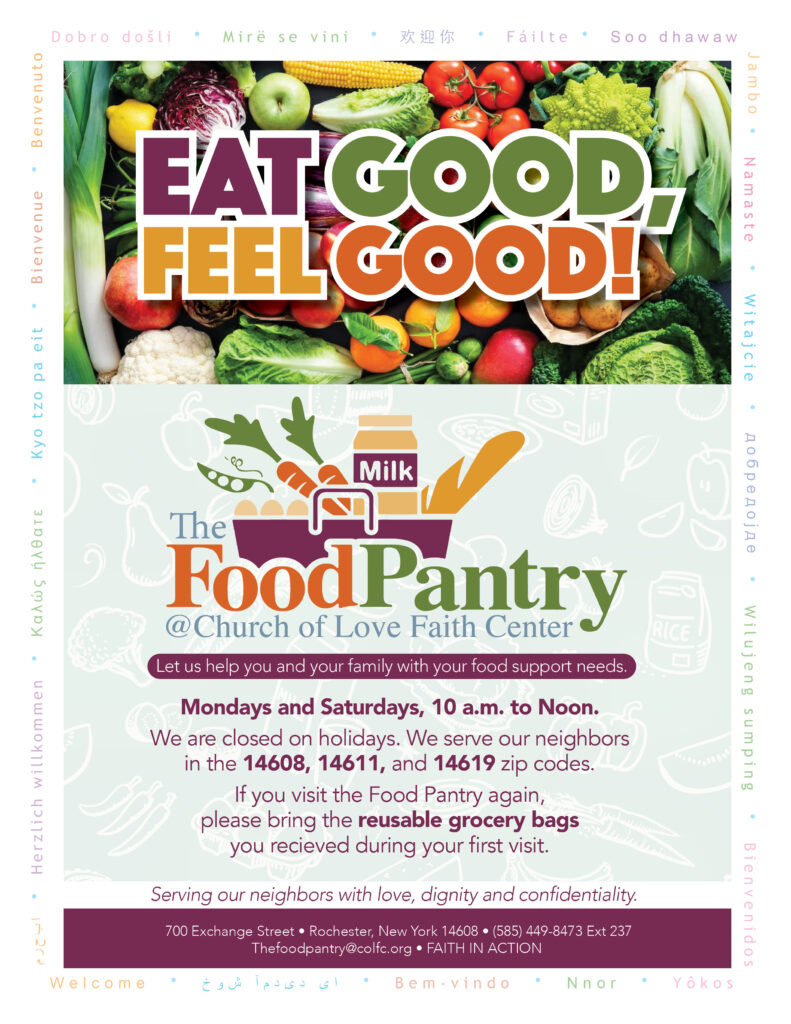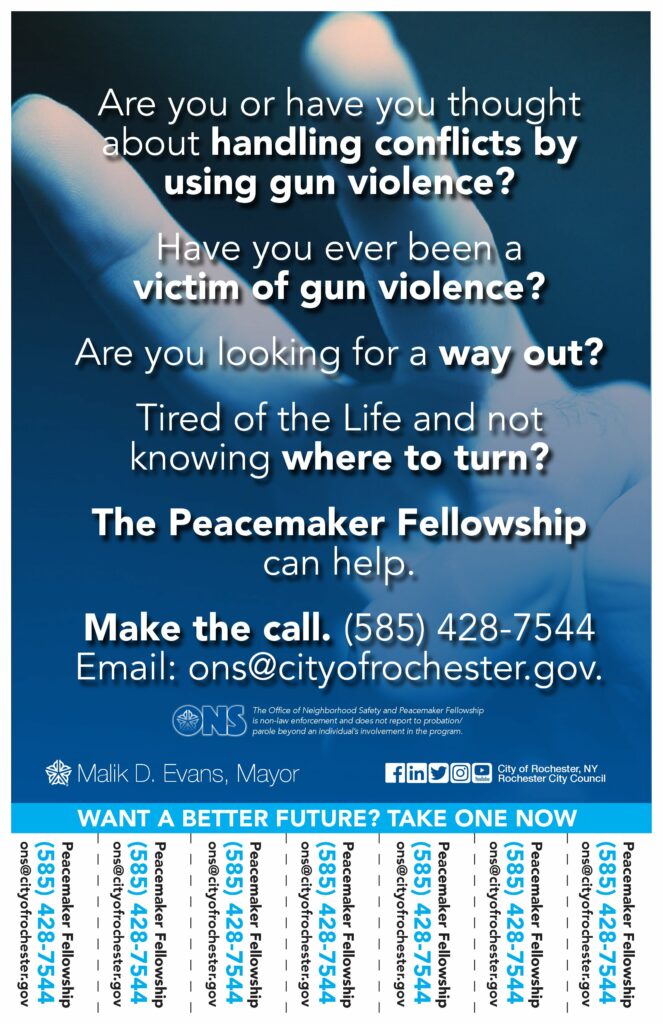 Committee Information
Reach out to our office manager if you would like to get involved.
Delegates Council
Delegates Council will meet 2nd Thursday of each month at the Arnett Branch Library. NEW TIME! 6:30pm
Garden Committee
The Garden Committee is always looking for help in maintaining our neighborhood gardens.
Communications Committee, Kate Phillips, Chair
Housing Committee
The 19th Ward Housing Committee will be restarting soon. Our meetings generally last about an hour. A City representative from Buildings and Code Enforcement attends to work with us on specific properties, concerns/issues, code enforcement, etc.
Schools Committee
The schools committee is continuing to meet and will keep us updated on the good work they're doing.